You know the saying about how you shouldn't mess around with a lot of blonde chicks if you have a booming golf career, a family and millions in endorsements?
Me neither…but maybe if there was a saying about that, Tiger Woods might not be standing silently in a black and white commercial with his late father, Earl, speaking to him regarding his indiscretions. Like father like son.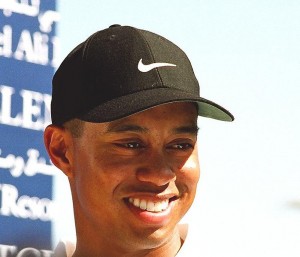 Woods's potentially career-ruining escapades consumed gossip blogs, cable channels and even the New York Times.
As each mistress revealed herself–pun not intended– the  ultimate public relations challenge emerged: how can a person come back from such a damaging personal crisis?
For Tiger Woods and Nike, the answer to that question comes in the form of a strategically planned PR blitz, peaking with the now infamous black and white Nike ad featuring Earl Woods's voice.
How effective is this strategy?
You can judge for yourself.
Dean Crutchfeild, brand consultant and contributing author for Advertising Age's "Chief Marketing Officer" column recommends four steps to planning for and recovering after a reputation ruining crisis à la Tiger or Toyota.

How to Advertise After a Crisis:
1. Expect the best; plan for the worst.
Crutchfeild states that those who fail to prepare are "preparing to fail," and he goes on to cite 'the Miracle on the Hudson' and the heroic vigilance of Captain Chesley Sullenberger.
In what could have been a potentially image shattering event, Captain Sullenberger's preparedness prior to the crisis situation prevented it from becoming the worst case scenario.
2. Decentralize decision-making.
Crutchfield states, "as social media becomes ubiquitous and customers participate more, the role of the CMO is crucial in crisis, as they're able to inculcate social media to empower customers to play a key role."
Bank of America, for example, tracks every mention of its name on Twitter and often responds to negative mentions with offers or answers.
3. Respond boldly.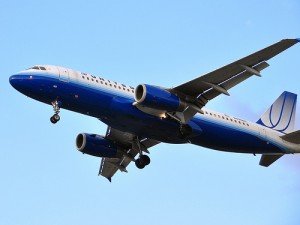 Directly after the terrorist attacks of 9/11, Americans stopped flying. Rather than explicitly encouraging consumers to get back in the air, United Airlines, through their advertising agency, Fallon Worldwide, communicated a different message. Here it is reprinted in full:
Monday, September 10.

On Monday, a hose in my sink broke just when I needed to rush out the door, and I thought life was being unfair.

On Monday, when you ask people how they were doing without much thought, or contemplation, they replied "fine" or "good."

On Monday, the papers and the news magazines were filled with stories about the new fall TV schedule.

On Monday, the American flag hung, for the most part, unnoticed at government buildings and schools.

On Monday, we passed strangers without much regard.

On Tuesday, September 11, all that changed.

On Tuesday, September 11, different things seemed important.

On Tuesday, September 11, blissful naiveté was lost. Sanctity was mercilessly shaken.

On Tuesday, September 11, somebody tried to shake America apart.

On Tuesday, September 11, America came together.

On Tuesday, there were no Republicans, Democrats, yuppies, blue collars, or any other labels. There were only Americans.

On Tuesday, September 11, strangers died for each other.

On Tuesday, September 11, the best of the human spirit spit back into the eye of the worst.

On Tuesday, September 11, America was knocked to its knees. On Tuesday, September 11, America got back up again.

We'd like to acknowledge the bravery and selflessness of the rescue workers, medical personnel, and extraordinary citizens of this country. Your acts of heroism and compassion have touched all of our hearts. We'd also like to thank our employees for  their caring professionalism in the wake of last week's horrible tragedy. We join you in mourning. As we join you in strength.
For United, this bold message was the right one given the timing and context. Pushing flight sales only a week after terrorists used airplanes as a means for destruction would have been wrong and heartless.
United's approach, on the other hand, aimed to unite an otherwise untied group of shaken Americans.
4. Check, test, check, test.
"When you need to be big, strong and fast and mobilize a massive, sweeping redistribution of information to the public, hide nothing and tell all," writes Crutchfeild.
Toyota, pay attention.
When a corporation faces a crisis that seriously threatens its integrity, like massive brake failures for a car company, the worst thing the corporation can do is hide behind its previously strong, trusted brand image under the assumption that customer loyalty is all-enduring. It's not.
Given the good, the bad and the ugly, it certainly is possible to recover after a potentially image ruining crisis, but like United proved through its successful post-9/11 message the person or corporation set to lose following a crisis must first understand the context and timing of the situation to effectively communicate a message of recovery.
—
Crutchfield, Dean. "Recognizing the CMO's Role When It Comes to Crisis." Advertising Age. 14 Sept. 2009. Web. 23 Apr. 2010. <http://adage.com/cmostrategy/article?article_id=138995>.
Dorman, Larry. "Gillette to Limit Role of Tiger Woods in Marketing." The New York Times. 12 Dec. 2009. Web. 24 Apr. 2010. <http://www.nytimes.com/2009/12/13/sports/golf/13woods.html>.
Juicing the Orange. Web. 23 Apr. 2010. <http://juicingtheorange.com/>.