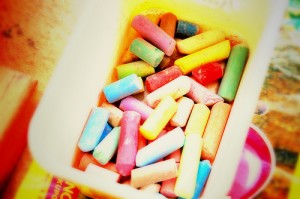 Did you know that if you digested chalk, it's actually poisonous? "Duh," says the kindergarten teacher whose graying hair tells the story of historic chalk ingestion.
While chalk is "generally found to be non-toxic," according to the How Stuff Works Medical Encyclopedia, it can cause damage to one's gastrointestinal tract if consumed. It can also cause damage to one's college campus's image if gone unregulated.
Tim Hegan, the Office of Residence Life Hall Director from the Upper Bay State Road Area, admits that the use of chalk to advertise for a campus event, while "fun", can make "things look a little messy," which may deter a sensitive set of discerning eyes during this pivotal spring open house season.
In a statement issued in March, Mindy Stroh of the Boston University (BU) Student Activities Office (SAO) dismissed the use of chalk to advertise on the sidewalk, also known as chalking.
Among the other activities banned include taping fliers to "walls, windows, doors, cats, or anything else on or off campus," and violators face a $50 fine.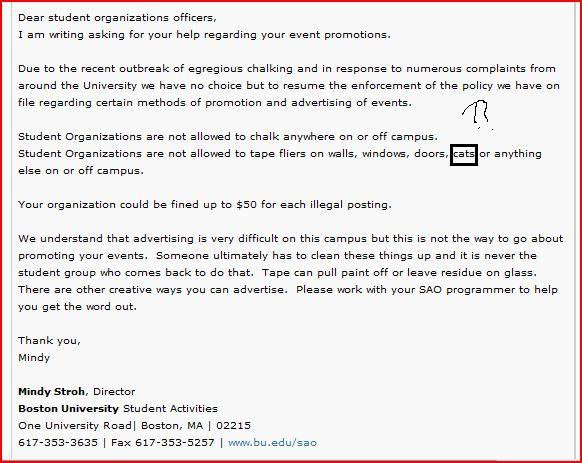 Hegan, who served in a similar capacity for the office of Residence Life at Tufts University, where there were many more cases of chalking than there are at BU, admits that this form of advertising holds a certain level of appeal since it is "student-centered, student driven and organic."
Nevertheless, "chalking and having things that are aesthetically questionable for people to see randomly presents a potential financial risk for Boston University," states Hegan.
In the past, chalking has served as a provocative means of spreading anonymous political or personal messages around a college campus.
According to The New York Times, Dougles J. Bennet, the President of Wesleyan University, dismissed the use of chalking on the Middletown, Connecticut campus in 2002. But in the Wesleyan case, students were not advertising campus related organization events as they were at BU. Instead, the Wesleyan students were depicting sexually explicit acts on the sidewalks, laced with choice four-lettered words to describe presumably unpopular professors.
While BU's case of the not-so-mysterious chalkers has neither warranted a New York Times feature article nor a Nancy Drew investigation, it has catapulted the seemingly innocent issue of chalk-based advertisements into the limelight, and BU officials have suggested the following alternatives for student organizations: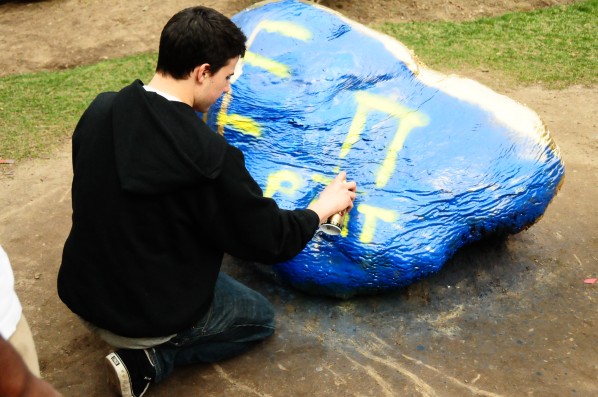 Possible Solutions
Post your organization's event or information on the SAO's YouDo site–a forum for BU-related communities events and organizations.
Contact the SAO regarding advertising options.
Utilize social media, and send out a Facebook invitation.
Utilize the central, free expression rock on the BU beach to make your statement.
Hegan also offered up another suggestion for the future: "[I]n the lobby of every large dormitory there should be a large TV screen sponsored by YouDo or the Student Activities Office  (SAO) that is designated where activities and important dates are advertising, including messages like 'don't forget to fill out your census!'"
Whether this is an issue of free speech or fair student communication practices, I am chalking this issue up to creative advertising.
—
ADAM.  "Chalk."  16 May 2007.  HowStuffWorks.com. <http://healthguide.howstuffworks.com/chalk-dictionary.htm>
09 April 2010.
Rimer, Sarah. "Dirty Sidewalks, or Just Naughty?; Wesleyan Halts a Campus Tradition of Chalk Messages." New York
Times. 14 Nov. 2002. Web. 8 Apr. 2010. <http://www.nytimes.com/2002/11/14/nyregion/dirty-sidewalks-
just-naughty-wesleyan-halts-campus-tradition-chalk-messages.html?pagewanted=1>.