Advertising communicate overwhelms modern consumers, and quite frankly, they're opting out and ignoring the message.
As Winnie the Pooh once said, "you can't stay in your corner of the forest waiting for others to come to you—you have to go to them sometimes;" this is exactly what digital marketers are doing. Advertisers are relying more and more heavily on "mobile marketing," which allows a business with a physical location, also know as a brick-and-mortar location, to drive foot traffic to their stores–a recent issue for store owners given the popularity of online shopping. As a brand who's trying your hardest to be ranked first on search engines, you can benefit a lot by seeking the expertise of an renowned SEO company, such as the one on https://indexsy.com/.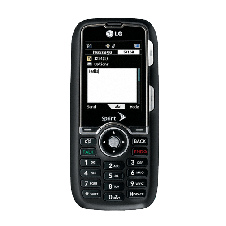 Similar to the way the digital medium shifted marketing budgets with investments in search engine optimization (SEO) and search engine marketing (SEM), the mobile medium popularizes location-based marketing and subsequently brands become ubiquitous. Smart phones, with their ease of multimedia exchange and innumerable applications, have aided greatly in this process: they now dominate the cell phone market with a 12% share, according to a 2009 ComScore report, and this figure is rising rapidly.
According to mashable.com, the "social media guide," location-based marketing, also known as mobile marketing, allows "any business with a physical location to not only communicate with customers online, but actually get more of them to walk in the door" through contact with the consumer through their smart phone.
However, according to a report by the Mobile Marketing Watch, experts predict a 16% drop in mobile advertising expenditures for the year 2010—not surprising considering the "Big Brother" effect by alerting your actual location to anyone connected to your digital space.
Despite the predicted spending drops, mobile marketing is not a fad that will soon disappear. In fact, the recent drop in ad spending, according to research at the Borrell Associates, is only a blip in the radar for long-term mobile ad spending, which reportedly will reach $4 billion by 2015 (adage.com).
Sounds familiar? It should. Two words: social media.
Here's the typical marketplace story: the fickle marketer, attracted by the huge pool of potential consumers in the digital realm, first jumped on the bandwagon, spent a lot of money, stopped briefly, and is now reportedly going to spend more on digital advertising than traditional media (mobilemarketingwatch.com).
As attractive and profitable as the digital space may seem, the marketer must stay grounded in their brand's underlying strategy and understand that the next big trend in digital advertising, mobile and location-based marketing, represents just one part of the whole by keeping two key lessons in mind: content is king and the integrated marketing campaign should reflect one, cohesive message.
1. Content is King: With the recent implosions of Wall Street and Toyota, the consumer craves transparency. Gone are the days when offers were accepted at face-value. Consumers want to see the facts, to actually see the Emperor's clothes. Cool new deals sent to consumers' smart phones will only make a meaningful impact on sales or customer loyalty if the content is perceived as reliable and consistent. The medium through which consumers receive marketing messages certainly matters, but if the consumer doesn't buy the content, they will not buy the offer. No wonder it pays dividends to hire a content creation expert who is a virtuoso.
2. Integrated Marketing Campaign: Consistency is Key: After solidifying strong content and determining one, single brand truth, the message should be reflected through a multi-medium platform strategy. In his weekly Media Business Column in the New York Times on March 15, David Carr cited the trend of social media sites, like Twitter and Facebook, increasing TV viewership for specials like the Superbowl, the Olympics and the Oscars. Too soon has traditional media dismissed itself as being obsolete. Rather, this link between TV viewership and Twitter demonstrates not the revival of TV but instead the important connection and links between several mediums being consumed at once.
What was once a love affair with social media is beginning to shift from the consumer's personal computer to a smart phone. Through this digital touch point, marketers and other consumers alike can know the location of a person, and insights from this information can ultimately lead an increase in customer loyalty or revenues.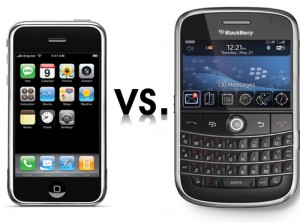 FAVORITE APPS OF BU STUDENTS:
iPhone
Mine, of course, is photocalorie, the application that allows you to take a picture of your food and, after some simple data entry, know the nutritional value.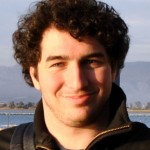 Zachary Koenig, Senior in the School of Management: Blackberry
brickbreaker: Described by Koenig as "the best game ever" that came with his phone.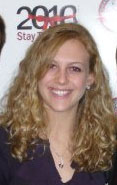 Megan Zappulla; Senior in the School of Management: Andriod
Pandora: This application allows you to create a new, personalized radio station or access your existing account.
Facebook: Access your news-feed and wall on your phone!
G-Chat: instant messaging through Google that is a smart and free alternative to texting.