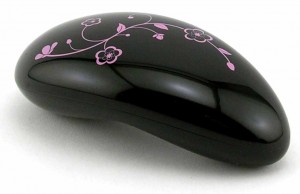 We all know they exist, but not all of us use them. For the amateurs, novices and timid, vibrators can seem a bit scary. However, ubiquitous in the sex toy market across America, vibrators rank among the top-selling sexual enhancements in the bedroom. Their popularity just continues to grow: according to a study released last summer, more than half of women have used a vibrator in their lifetime, while a whopping 44 percent of men have incorporated use of the sex toy in their… ahem… playtime. Living in a liberal and forward-thinking city, students and working professionals enjoy easy access to boutiques and shops across Boston that sell the latest and greatest in vibrator technology. No matter what neighborhood, chances are you can simply walk or take a quick T ride to one of the following shops to get your buzz on:
–Good Vibrations, Coolidge Corner (308A Harvard Street, Brookline)
–Too Timid, Back Bay (297 Newbury Street, Boston)
–Condomworld, Back Bay (332 Newbury Street, Boston)
–Amazing, Fenway (1258 Boylston Street, Boston)
–Hubba Hubba, Central Square (534 Massachusetts Avenue, Cambridge)
For the average college student, seeking out a vibrator for yourself might seem daunting, a bit scary, and, well… naughty. If you find yourself too timid to gallivant through the public to pursue a perfect purchase, plenty of websites exist where you can browse the inventory, and have it discreetly shipped directly to your doorstep (or dorm mailbox). Some websites I recommend:
–www.vibrators.com – The easy-to-use format and website layout is less likely to scare a newbie shopper. With a vast selection, there's a little something for everyone. Plus, shipping is cheap: only $3.95 for ground shipping (6-8 business days). Discreetness is always a plus: they ship using plain boxes and the return address PriveCo Inc.
–www.vibrator.com – Not to be confused with its plural counterpart, this website offers sorting of products price-wise and product-wise for a more efficient search. Plus, if you plan on buying a vibrator with all the whistles, vibrator.com might be the place for you: they have free shipping on orders over $75. With an emphasis on discreetness, vibrator.com will bill and ship from their parent company, Acme Media LLC, so you don't have to worry about your parents noticing a sex toy bill on your shared credit card.
–www.drugstore.com – Wait a minute… you can buy your shampoo, vitamins and sex toys all in one fell swoop? Well, why not? The trusted drugstore.com sells a decent selection of sex toys with free ground shipping on orders over $25. Bonus: since one company owns both drugstore.com and beauty.com, it's easy to reach the $25 mark for free shipping if you stock up on your beauty and household essentials at the same time. The only downfall: expect price mark-ups from the popular website.
–www.babeland.com – An online vibrator store with a sale section? Sign me up! Babeland.com also provides an assortment of toys sorted by their different uses, purposes and functions. Their "Finding the Right Vibrator" section offers help selecting the right vibrator for you.
OK, so now you know the boutiques around Boston and sites on the web to start your buzz-worthy journey. The next step is to figure out which specific toy best suits your needs. Whether you're a novice, expert, part of a couple, or just plain curious, the sex toy market offers a wide enough variety that you're bound to find the right fit.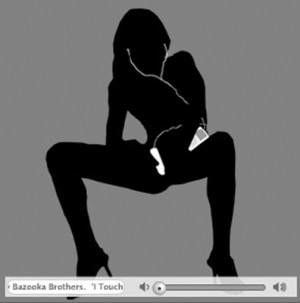 For the newbie: A plain, sleek vibrator will get you started off – and hopefully finished off – just fine. Try the Slimline vibrator – slim and sleek, the lack of a realistic, veiny exterior is less threatening, and the smooth plastic casing slides easily for penetration.
For the timid: Plenty of vibrators come in non-threatening shapes. If you don't particularly want a life-like toy, try a vibrator like the Lelo Nea. At a mere 3 inches and looking like a cross between a computer mouse and a paperweight, the Lelo Nea is anything but scary. This high-end toy has 10 settings, so play to your heart's desire.
For the environmental freak: Don't get your panties in a twist over the gluttony of materials used to comprise these toys. Browse vibrator.com for their "Green Toys." Currently featured is the Berman Center Venus Silicone G Spot Stimulator.
For the sex fiend: Can't get enough of that sweet, sweet lovin'? Try a vibrator that will stimulate all of your orifices, like the wildly popular Jack Rabbit, as featured on Sex and the City. This sold-out toy has dual stimulation for both your insides and your outsides.
For the music junkie: If you can't bear to take your headphones out of your ears, then boy, do I have the vibrator for you. The OhMiBod syncs with your iPod and pulses to the rhythm of your favorite songs. This vibrator seriously sexes up your playlist.
For the hard-to-please: Not easy to please in bed? After a romp in the sack with a Femblossom, you'll be singing this vibrator's praises. Equipped with a powerful motor and a warming sensation, the Femblossom promises to deliver an orgasm like you've never experienced before.
For the penny-pincher: Yes, we know, the recession has hit all of our wallets, including yours. How can you scrounge up the moolah to invest in a vibrator, you ask? Not to fear, plenty of cheap vibrators are here! Invest in a vibrator like the Maxi Slim Mystique without breaking the bank – at a mere $8 plus shipping, what's stopping you?
For the oral-lover: Penetration is cool and all, but some people just wish they could have a floating tongue to pleasure themselves all day. Lucky for those people: the Tongue II emulates the joy of getting oral! Use with water-based lubrication to really get that oral feeling.
For the one with the nosy roommate: Need to mask your new toy with a disguise and a quiet din? Try the Love Lipstick – masked as a normal lipstick, this small vibrator has multiple speed settings and a powerful motor, according to Babeland's description.
For the dirty: Feeling a bit… dirty lately? Satisfy yourself with a nice, hot shower accompanied by your new best vibrating friend. Bring the Teardrop Bullet and Controller into your shower stall – the waterproof remote lets you control speeds without interrupting your good time.
For the couple: Singles don't have to hog all the fun! The Opharia Pleasure Pack features two pieces: a vibrating penis ring, and a vibrating finger-toy. Spice up your sex routine by surprising your boyfriend or girlfriend with these – trust me, he or she will thank you!
Now that you know everything you need to know to buy a vibrator, what are you waiting for? Hop on that T, surf the web, and purchase your dream sex toy, stat!