As it says on The Vagina Monologues' Facebook event page:
The Vagina Monologues is a painfully funny, movingly poignant, and socially eye opening discussion of the international female experience. The show is simple: 16 monologues about all-things-vagina, based on activist Eve Ensler's interviews with over 200 women. You will laugh, you will wince, you will be angry, and hopefully you will leave inspired.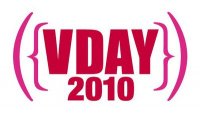 About the cause:
V-Day is a global movement to end violence against women and girls that raises funds and awareness through benefit productions of Playwright/Founder Eve Ensler's award winning play The Vagina Monologues and other artistic works.
Each year V-Day increases awareness by focusing on a specific group of women in the world who are resisting violence with courage and vision. In 2010, V-Day's Spotlight Campaign will once again highlight the atrocities being committed against the women and girls of Democratic Republic of Congo (DRC).
To get an insider's point of view about the show, I interviewed Dana Ellis (SED '11), a cast member in this year's performance.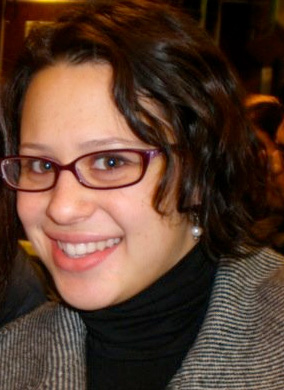 Why did you decide to try out for "The Vagina Monologues"?
Last year I was a TA [Teaching Assistant] and one of my students told me she was in the show, so I wanted to go out and support her. I loved the performance so much that I had decided that I definitely wanted to be part of the next one and had been eagerly waiting to try out all year.
Are guys allowed to audition?
You are only allowed to audition if you identify as female, meaning you either have to be biologically female or transgender. This year, our whole cast is female—everyone has a vagina—but in the past, that has not always been the case. We have a piece called, "They Beat the Boy Out of that Girl," which is about transgender women. This year, biological females pretending to be transgender are performing it, but transgender females have performed it in the past.
What is your role in the performance?
I'm a narrator, so I open up the show along with two other girls. We introduce each character throughout the show.
What have you gotten out of your experience?
I have made some great connections with some unbelievable girls. I've learned more about myself, of women as a gender, and topics within feminism that society feels are taboo, but that we are able to perform on stage.
What social taboos do you think "The Vagina Monologues" helps disrupt?
Things such as rape, genocide, tampons, and female orgasms that people are afraid to talk about. Even the word "vagina"—vagina is a word we were taught never to say out loud. Instead, people give nicknames to vaginas, such as pussycat, coochie snarcher, labbe, poonani, mushmellow, gladys segalman, paradise land, blossoming flower, and mo'nique. One name that we wanted to add to the show, but we thought too obscene, was bearded ham wallet.
How does "The Vagina Monologues" make people aware of the violence against women and bring courage to women?
Each monologue discusses a different experience that Eve Ensler wants to highlight, and the themes included have some of these topics in them. More important is the annual spotlight piece that talks about the Democratic Republic of Congo. The piece discusses the experience of a 15-year-old girl who was a sex slave for two years for a soldier from her own country. This piece talks about how she survived the dramatic experience.
The show is extremely provocative in order to help the audience be more comfortable with the topics. Although it's funny, it's funny in a sad way—people are laughing about things women have to endure because of their vaginas.
The show really is amazing, how it touches upon all women—lesbian women, straight women, mothers, 6-year-old girls, 72-year-old women…
What is your favorite part of "The Vagina Monologues"?
My favorite part of the show is the cast piece called "Wear and Say," which is about what your vagina would wear and say. It's hysterical.
As for the experience, my favorite part is the bonding sessions. We make it a point during rehearsals to just stop and play a bonding game, such as different icebreakers. Although we are all from very different backgrounds—different cultures, values, majors—we find that we have so much in common, and that a lot of it is bonding over the show.
"The Vagina Monologues" 2010 will take place on Friday, February 19th at 7:30pm, and Saturday, February 20th at 2:00pm and 7:30pm in the Law Auditorium. Tickets will be sold at the GSU Link from February 16th-19th and at the door for $8. All proceeds go towards helping the girls at the DRC. Not only do these girls need emotional therapy, but also physical help to deal with the abuse and rape that they have been through.