The world is gearing up for the 2018 PyeongChang Winter Olympics, and this year, the games have been marked by a series of news events, causing unprecedented change for the traditional games. Here's some things you should know going into the Winter Olympics.
US Men's Hockey Team
It's no secret that Boston University has a strong reputation in hockey. This year, three of team USA's players are alumni of the renowned program: Matt Gilroy, Chris Bourque, John McCarthy, and current student Jordan Greenway (CAS '19).
North and South Korea
This is the first time in two years that the nations are speaking. Amidst tensions between North Korea and the United States, the countries have decided to march together in this year's opening ceremony. Not only that, North and South Korea will showcase a unified women's hockey team.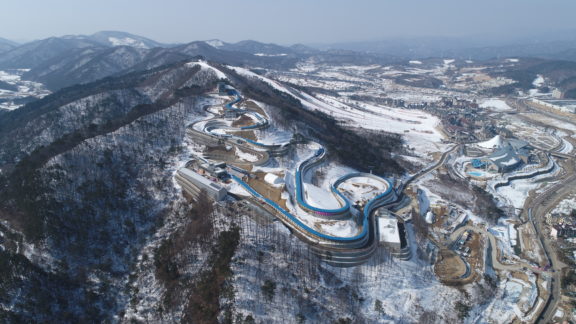 Russia
Following the Russian doping scandal that found the Russian government guilty of administering performance enhancing drugs to its athletes, the International Olympic Committee (IOC) banned the nation from competing in the 2018 games. However, the IOC has stated that Russian athletes may compete so long as they are cleared from the alleged drug uses and do not compete under the Russian flag. The IOC believes 168 athletes will compete.
Let's Talk Numbers
This year, the Olympic Games will have 102 events in 15 different sports. New events include freestyle skiing, mixed doubles curling, mass start speed skating, and big air snowboarding. The US is sending a team of 243 athletes made up of 135 men and 109 women including figure skater Adam Rippon (28), the first openly gay American to qualify for the Winter Olympics. Team USA also has seven sibling pairs on the roster. Talk about good genetics!
With what is sure to be interesting games, the world will have it eyes focused on PyeongChang, which will take place Feb. 8-25.
Featured Image via Fortune.com