Hey kitty Creepers!  Good to be back! I'm starting to feel like posting these Tweetcreeps is the only thing giving my life structure week to week which may or may not be terrifying. I hear the jury's still out on sanity.
Campus was looking pretty slick this week, mostly because of the rain but also fashion maybe? If you've ever spent 2 minutes in conversation with me you know that I crave **style** and I feel like people are really stepping it up lately. Either that, or my New Year's resolution to "look up more" is really panning out. The world is vast!
Here's some arbitrary news that I randomly chose to alert you to:
Your browser history could be up for sale.
What do Charlie Baker and Chris Christie have in common…besides me as a constituent?
And good content!!!!
THIS TINY GIRL LOVING A ROBOT!
S Town! Which I have many thoughts and feelings about. Please talk to me.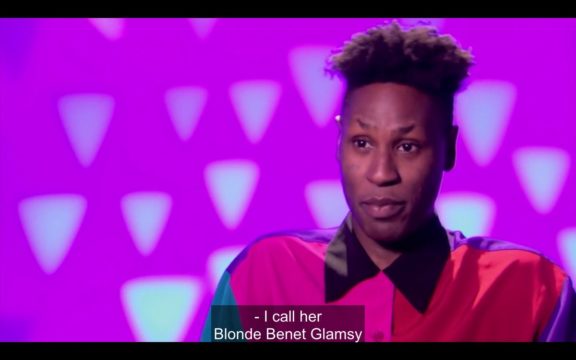 Cool ok!
Gogo Gadget TweetCreep!!!!!
---
Get ready for Pizza Bagels & Cosmic Brownies…. @Spoon_Boston #BU90sNight pic.twitter.com/iGbrhsrZUN

— BU Dining Services (@BUDiningService) March 26, 2017
Who did this? It's unsettling. Also there's a lot of important '90s culture that's missing from this promotional tweet:
– The landmark Supreme Court case Godinez v. Moran from 1993. The court found that a defendant who is competent to stand trial is automatically competent to plead guilty or waive the right to legal counsel. Make a movie about that, much?
– The 1990 Isabella Stewart Gardner Museum art heist! As if!?
– Umm or how about when the Hubble Telescope was repaired in space by a crew on the Space Shuttle Endeavor in 1993??
– The creation of the WTO in 1995 replacing the GATT (which, come on, was pretty lackluster to begin with).
– 1996 ASK JEEVES WAS CREATED!!!!!!!!!! RIP JEEVES!!!!!!! ALEXA CAN KISS MY LEFT TOE KNUCKLE!!!!! JEEVES FOREVER!!!!!
Exciting happenings on Comm Ave~ an fMRI machine was moved into the almost-ready Center for Integrated Life Sciences & Engineering building! pic.twitter.com/JG5yF784PH

— Boston University (@BU_Tweets) March 28, 2017
What the heck is going on in there? Is it just an empty building with a giant fMRI machine in there???? That's spooky!!!!!! That's like the end of a scary murder movie where the person thinks they've escaped the killer by tunneling underground and then they push back a manhole cover and find themselves in an empty building with an fMRI machine in it. Then the killer jumps out and is like, "This was a psychological thriller the whole time," and then you realize the nice human was actually in an insane asylum and the fMRI machine was a metaphor for brotherhood.
The Public Open Night at the Observatory for tonight, March 29th, is canceled due to cloudy skies.

— BU Observatory (@buobservatory) March 29, 2017
But…what if you like clouds?
---
I want to preface these next few tweets by stating three facts: 1) Questrom School of Business held a lecture event featuring Allen Questrom itself and Terry Lundgren of Macy's. 2) I did not attend this lecture. 3) The livetweets from said lecture are objectively wonderful when taken completely out of context.
10 years from now, things will be different and the focus will be on the customer – Allen Questrom

— BU Questrom (@BUQuestrom) March 29, 2017
AS OPPOSED TO NOW WHEN ALL THE THINGS ARE THE SAME AND EVERYTHING'S ALL BLURRY!!! In 2027 it's going to be great, we're finally going to be able to forget all these politics and civil rights junk and really zoom in on that customer. And that customer will be named Jeff and he will be very stressed out by all the people focusing on him.
"Retail is about figuring out what the consumer wants NOW" Allen Questrom @BUQuestrom Deans Speaker Series

— Barbara Bickart (@babickart) March 29, 2017
It's a burrito. The consumer wants a burrito NOW.
Third most popular audience question for our retail gurus: What suits are you wearing? ?

— BU Questrom (@BUQuestrom) March 29, 2017
This one really tickled my brainstem. What were the first and second most popular questions? How are we measuring popularity? Did someone ask a question and then poll the audience to see how everyone felt about it?
Timid Student: "Um hi, I had a question about the unpredictability of sales tax futures and how much those may or may not fluctuate on a state-by-state basis"?
Crowd: BOO!!!! WE DO NOT LIKE THAT QUESTION!!! BAD QUESTION!!!
Moderator: I'm sorry son but it looks like your question was the 18th most popular audience question today and unfortunately will neither be answered nor tweeted. As you can see we're also going around the room with brain zappers to make sure it is erased from everyone's memory.
Brave, Cool Student: WHAT ARE YOU DUDES WEARING?
Crowd: WE ARE GOING WILD!!!! WE ENJOY THIS QUESTION ALMOST AS MUCH AS THE TWO THAT WILL FOLLOW IT!!! THIRD MOST POPULAR QUESTION!!!
Who is winning the race for jobs between robots and humans? @BU_Tweets & @MIT research declared bots the winner: https://t.co/dTnSR6SreU

— BU Experts (@BUexperts) March 29, 2017
Duh! They don't need to hydrate and never tire.
.@Alex_Horwitz "All zombie movies are public health movies." Agreed! #WalkingDead #zombies #comicnerds #SPHDSS17 pic.twitter.com/ZiCv4isi3n

— BU Public Health (@BUSPH) March 28, 2017
Not true, some of them are love stories. Why the broad generalizations here @Alex_Horwitz?
---
I'm just going to call this next section @BUCasting Corner. Because I love them. This week's theme is jobs.
Looking for two actors (18-24) to feature in "Four," a short about an extroverted girl torn between an office job… https://t.co/DtAXAdVKfJ

— BU Casting (@BUCasting) March 28, 2017
They're young. They're hot. They tend to enjoy human interaction and thrive off of being around other people. And now, they're looking for employment.
Looking for actors to feature in "Odd Jobs," a short about a young woman who, looking desperately for a job, is… https://t.co/MSt4GVAcYf

— BU Casting (@BUCasting) March 28, 2017
This woman is young. She's desperate. And now, she's looking for employment.
Alright, alright, alright. Enough jesting. That's all I've got for today. As always, keep your criticisms to yourself as I am only accepting positivity into my ears this week. Byeeee!!!!