Can you combat fear with a Facebook page? Ibrahim Rashid, creator of My Muslim Friends hopes so.
"The world is not against them. No matter how many people judge you for your faith … you can still make something of yourself."
That's the message Boston University student Ibrahim Rashid (Pardee '19) wants to send to Muslims with his page. The Facebook account is designed in the style of Humans of New York – impromptu headshots are posted next to a quote from the photographed, conveying empathy for Muslims.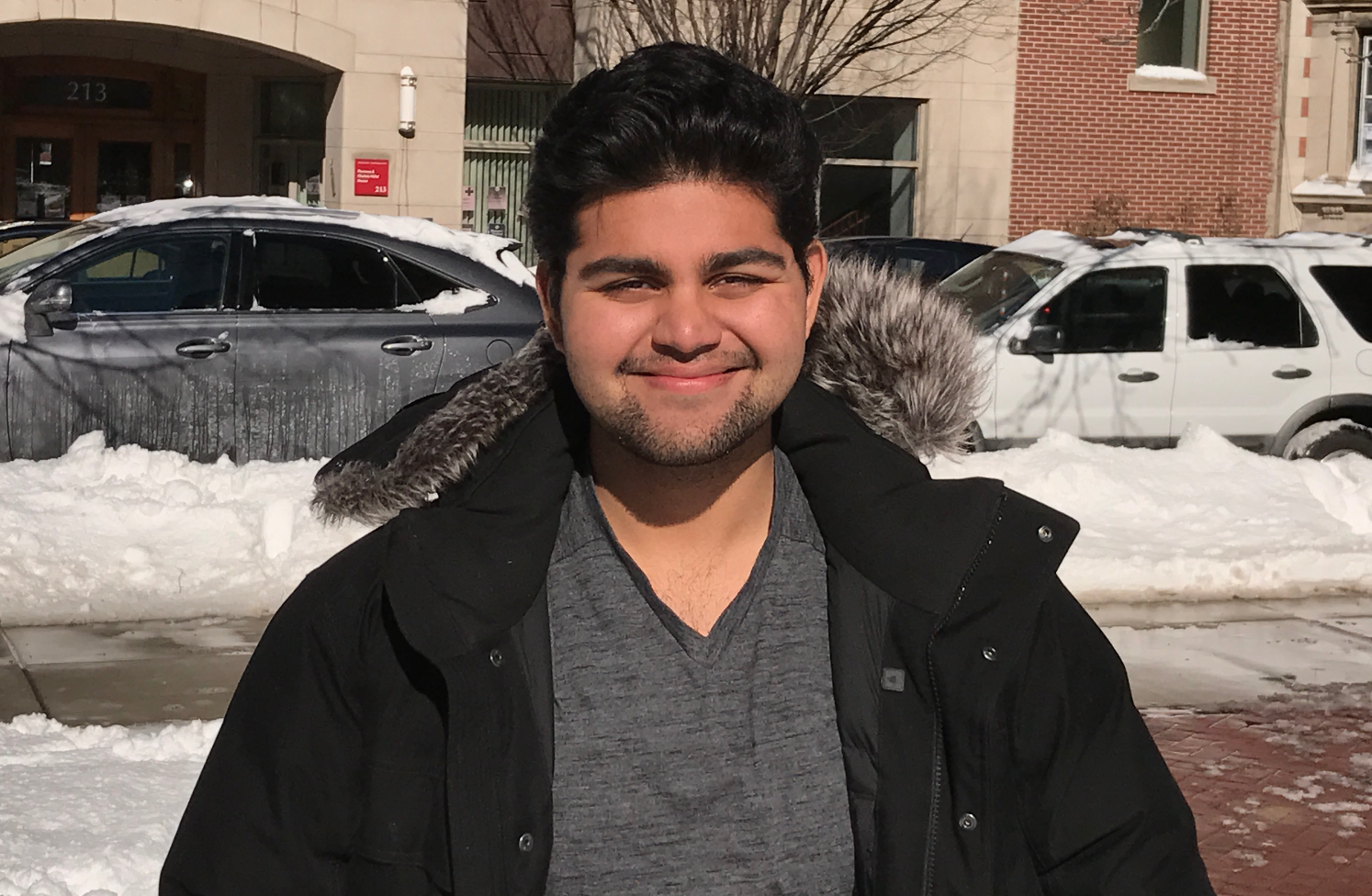 Rashid said he was inspired to create the page after researching the feeling of isolation that can lead to radicalization.
Extremism comes from "this victimhood mentality, for example, in a community that has faced discrimination, social isolation, whatever, right? And because of that problem that they face in society, there is a narrative that comes out that says that 'the reason why you are disadvantaged relative to your peers is because of your faith – your religion'" Rashid said.
"That victimhood identity is exploited further in the extremist narrative that says 'OK, you are facing discrimination in this country because you are a Muslim. You are unwanted because you are a Muslim.' Take that further, [extremists] say 'Western culture, Christian, Jewish culture is tainting Islamic values' … it's framed as this civilization fight."
Rashid believes one of the best ways to combat extremists' narratives is to make Muslims feel welcomed by non-Muslims.
"So I realized that if you want to fight extremism, you need to fight Islamophobia," Rashid continued.
One of the page's posts features a woman recalling befriending Muslims in grade school:
"There was a bunch of Iraqi and Indian kids in my Seventh Grade study hall and, being the kid with all the questions, I would go around each table and ask what was on everyone's mind: "Did your parents get an arranged marriage?" "Does your mom wear a Hijab?" and so on. Soon, they all became my close friends and invited me to join them at their Mosque. So when the Syrian Conflict started, we would all get together and plan conferences to come up with solutions to help the children stay in school."
Another post depicts a teacher explaining why she teaches the book "I Am Malala" to her students.
Above all, Rashid says he wants the page to be "a vehicle to promote dialogue, empathy, and solidarity."
Keep your eyes open for Rashid on BU's campus – eliciting compassion from strangers, camera and smartphone in hand.