"I sing and I play the piano, sometimes. I'm also a mom, and it's awesome" is how European and Canadian superstar Béatrice Martin or "Cœur de Pirate" humbly introduces herself on her Instagram.
Martin has sold over a million records internationally, and her song "Oublie-moi (Carry On)" from her new album "Roses" peaked at number 62 on Billboard's Canadian Hot 100. Martin has also graced the covers of Elle Quebec and EXCLAIM.
"Roses" by "Cœur de Pirate" ("Heart of a Pirate") is Martin's fourth album, though she's been playing piano since she was three.
"My mom is a pianist, so she got me into it at a really young age," says Martin. "I started my own project when I was 17, posted a couple of songs on Myspace because my sister thought it would talk to some people out there."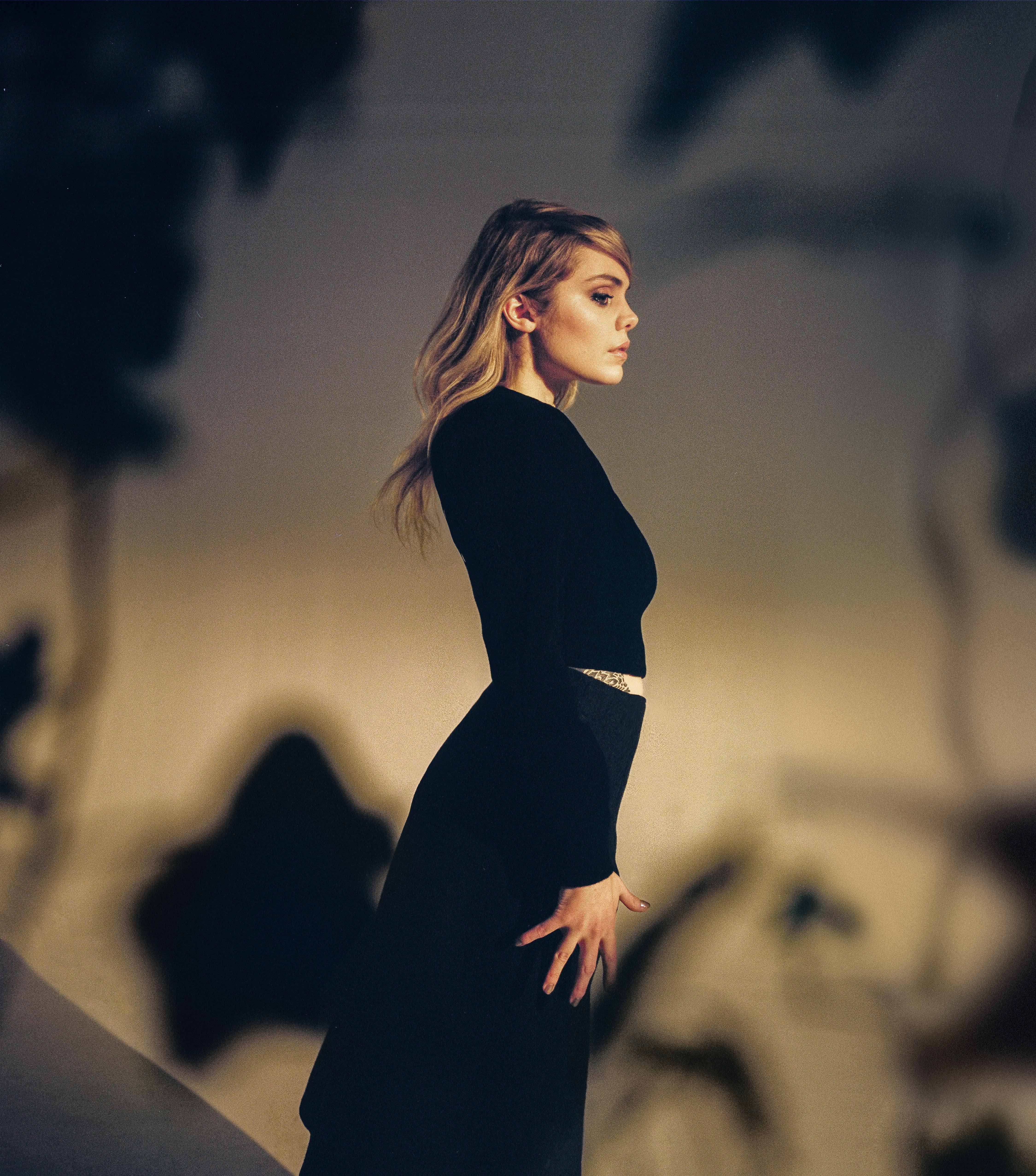 Martin's songs can speak to listeners in two languages – English and French. She loves both because "they both have their own beautiful subtleties." Her new album "Roses" is bookended with the same song in different languages.
Lyrically, "Roses" is more positive than Martin's past albums. "I used to be so negative about everything. I guess I needed to do that in the beginning. I was so angry. I mean, we all sort of are at 18. So the first two records were about break ups and not getting over boys and whatnot," says Martin. "I've lived through great deals of sadness and happiness recently, and that really helped me have a more positive perspective in my songwriting."
A source of Martin's happiness is her daughter, Romy. Martin says she helps her to write songs that inspire, and not just songs that "marvel into whatever darkness I'm going through at the time. I always keep in perspective that one day, my daughter will listen to my music on her own."
Though her daughter inspires her, Martin is also influenced by the musical talents of Hans Zimmer, Nina Simone, and Antony and the Johnsons, as well as the lyrical skills of Leonard Cohen, Jacques Brel and Paul Simon.
Regarding the name of her album, Martin says each song is a letter – either to everyone, someone in particular or herself. "When you offer a rose, it's like a message," says Martin. "So a collection of songs like that, like this record, is pretty much like a solid bouquet."
Her bouquet of music has brought many enthusiastic listeners: There are more than 864,440 monthly Spotify listeners and some of Martin's shows on her Canadian-American-European tour are sold out. "I'm glad that people are so loyal to my music and what I represent," says Martin. "I can't wait to meet everyone."
Cœur de Pirate will be performing at the Brighton Music Hall Oct. 21 at 7 p.m., and it will be her third performance in Boston. Martin says the last time she was here, she sang through awful bronchitis, so she wants to "come back and give a better show."
"I just want my music to reach as much people it possibly can," says Martin. "I just want to help, it's the only reason why I keep doing this. If someone comes up to me and tells me, 'Thanks for writing this, you sing about exactly what I'm going through right now,' then I'm so happy."