College students and graduates, engineers and doctors, and even a high school student and her science teacher all brought their distinct backgrounds to Boston University to address one question: What is still missing in cancer treatment?
This was the motivation behind BU Hack Cancer 2015, a two-day "hackathon" that ran from Oct. 2 through Oct. 3 at the Engineering Product Innovation Center (EPIC) on BU's campus.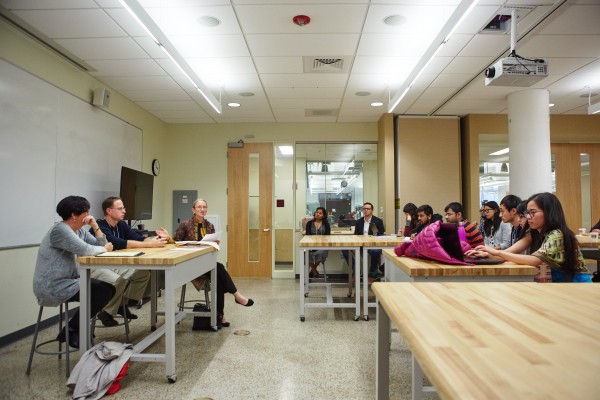 "It's not just engineers, it's not just clinicians, it's the connection of the two that comes up with good ideas and understands what's lacking on both sides," said Lena Liu, a research assistant at the Center for Future Technologies in Cancer Care (CFTCC) and co-organizer of the hackathon.
The CFTCC created the event, which has been held in Cambridge in past years, and, using funds from the National Institute of Health (NIH), offered prizes for the best ideas. This year's winner, announced Wednesday, Oct. 14, was the project "My Risk Factor," which plans to use mass data collection through social media to determine a correlation between cancer and seemingly safe everyday activities. Team members Marcelo DeCastro, Edward Briercheck, Kathy Wu, and Ari Roshko received $1,500 in cash and a year's worth of access to the CFTCC's laboratory to develop their product.
"The competition makes it a little bit of fun," Liu said. "They get to win something at the end. What we get out of it is a bunch of ideas that we could possibly support."
At a past Hack Cancer, a team from Madrid designed a taste adjuster for patients who undergo chemotherapy and lose taste buds. The CFTCC helped the team develop prototypes.
This year, participants and panel members targeted misinformation on cancer and limited access to care as the main voids in quality treatment.
"State-of-the-art resources are more readily available in Boston than elsewhere throughout the country and certainly the world," said Stephan Anderson, an associate professor at BU Medical Center. "Nevertheless, even in Boston, there are significant disparities in access and utilization of medical care, including cancer care such as screening." 
Anderson joined a panel of judges that included other cancer experts and patients, who testified for participants on the biggest obstacles in surviving cancer. Jeff Sirlin, a two-time cancer survivor, and Ellen Heffernan-Dugan, a current cancer patient, came from the local cancer support group Facing Cancer Together to sit on the panel. They discussed how "too much internet searching" can create a paranoid, misinformed outlook on one's diagnosis.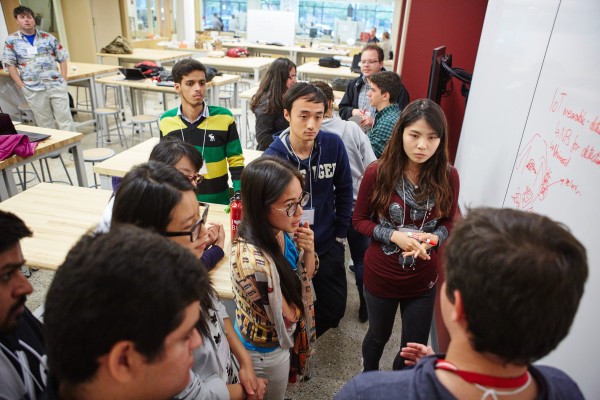 One team at Hack Cancer 2015 attacked just that issue; Ishan Khanna, Manoj Pandey, and Ankur Singh explained how "cyberchondria" — when someone researches an illness online and diagnoses his or herself — can lead patients to seek the wrong solutions. As a solution, the three of them created a browser add-on that filters out websites that describe cancer inaccurately. They finished in second place and received $1,000 cash.
Another group made an at-home test for leukemia relapses. Demetri Sampas, a team member, said he had to make adjustments, having come from an engineering background and not knowing any of the other participants.
"That's the best part," Sampas said. "You just show up, meet people and groups form naturally based on what people are good at. By the end of the hackathon you get to know those people very, very well."
Like Sampas, many of the participants were either programmers or clinicians, which made for a variety of submissions.
"I feel like a lot of hackathons are for people who can do software, but it's limiting," Liu said. "[Participants] shouldn't be suppressed because they can't program. In our hackathon we try to get people to come and feel they can do whatever they want."
The competition's full results and each team's final products can be seen on the BU Hack Cancer page.