What do you get when you combine wishes, witches, and beans of ambiguous magical quality? Stage Troupe's production of Sondheim and Lapine's fantastical Into the Woods.
The musical borrows characters from various Grimm Brothers' stories and thrusts them all into the same familiar fairy tale landscape: the woods. Among the trees, they learn that getting what you wish for doesn't necessarily mean happily ever after (and that angry giants mean business!) But more importantly, they learn that they can always depend on each other.
"[Into the Woods] is all about community," said director Joe McLaughlin (CAS '16). "Seeing all the characters interact with each other is one of the best parts of the show."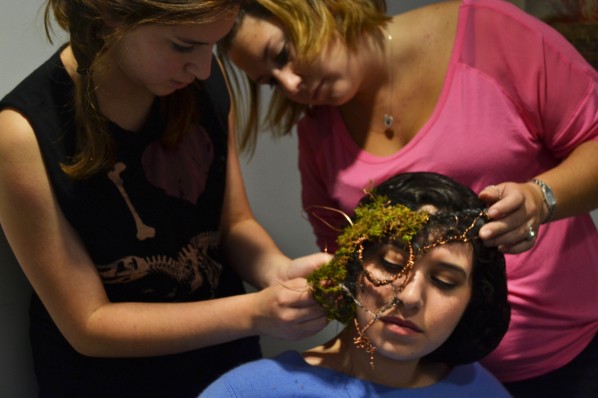 What's unique about Stage Troupe's production of Into the Woods is its setting. Although the characters exist in the same universe, they each represent different decades.
"It's a generational thing," said Baker's Wife Kelly Duffy (COM '15). "The youngest characters, Jack and Red, represent the 90s and the older characters represent more traditional time periods, like my nuclear family from the 50s. It's a completely original concept."
McLaughlin and co-director Brittany Jenkins (SAR/CFA '16) came up with the idea after noticing parallels between the characters' stories and certain periods of history.
"We could see more modern aspects in a lot of the text," said McLaughlin. "We saw that a lot of the characters' objectives really reflected certain generations, with the most obvious example being [the Baker and his wife]. But there's also a lot of World War II; you can see it in the songs 'Goodbye' and 'Maybe They're Really Magic.'"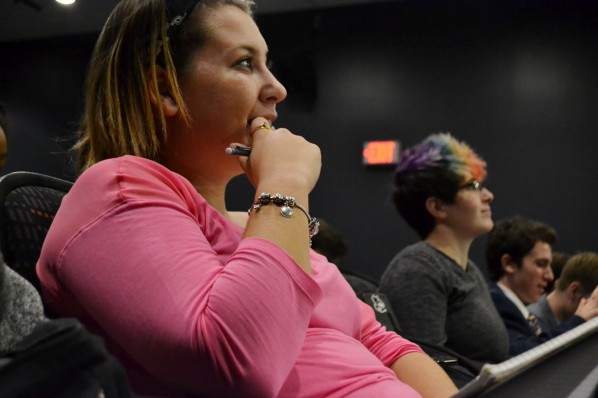 Into the Woods premieres this coming weekend, October 17th-19th.  Until then, Stage Troupe will be busy putting on the finishing touches.
"We're still making everything come together," said stage manager Alison Parker (CAS '16). "[The cast] has each individual scene, but now we need to make it into one cohesive show. So we're getting there!"
For their part, the cast is ready to debut the show.
"We're SO ready!" said Red Riding Hood Cameron Barney (CAS '14). "It's gonna be great."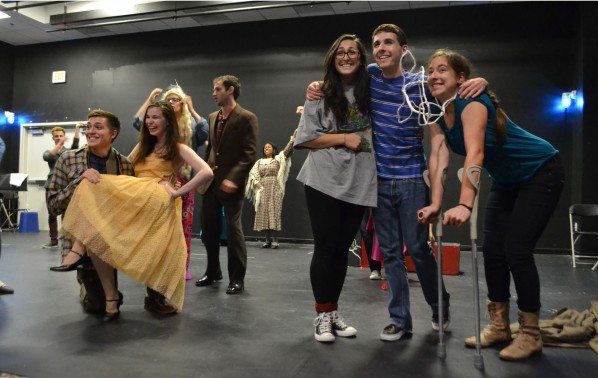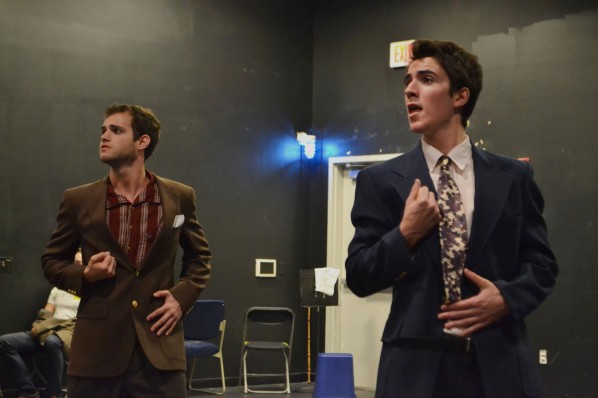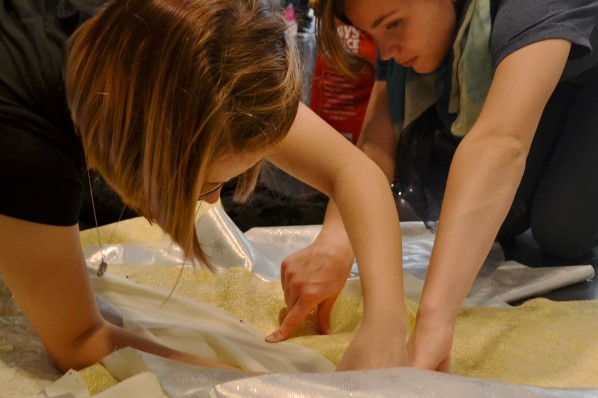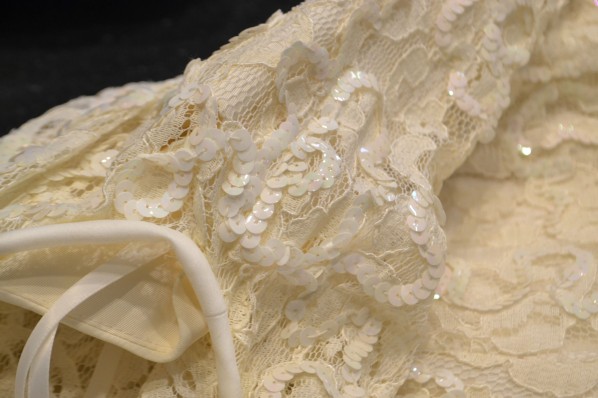 Want to see Into the Woods? Performances are 8 p.m. Friday & Saturday and 2 p.m. Sunday at Tsai Performance Center. Tickets can be purchased on eventbrite.