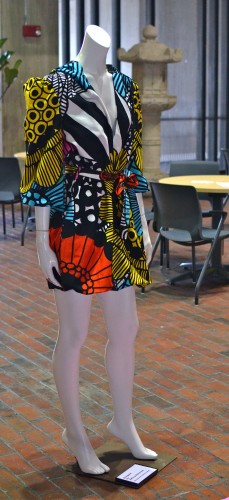 By Natalie McDaniel
While international fashion capitals New York, Milan, London and Paris have already had their fashion weeks, Boston's is currently in full swing. Yes, Boston has a fashion week—and it's growing every year. Boston Fashion Week is running from Oct. 5 – 11, 2014.
Jay Caledrin created Boston Fashion Week in 1995 and currently serves as its Executive Director. Boston Fashion Week makes an effort to introduce the public to local designers and give designers an audience for their creations. According to Caledrin, "organizing the local community of fashion professionals" is much more important than creating events. Boston Fashion Week also places a strong emphasis on education for both children and adults regarding the fashion world and the opportunities available.
Boston Fashion Week is instrumental in helping the local fashion industry grow. In previous years, Boston Fashion Week has had a well-received event called The Tent that exclusively promoted up-and-coming local designers. However, like last year, this year's Fashion Week will not include The Tent. Instead, events will be spread out at various locations around the city. Month-long events, such as the School of Fashion Design's outerwear display in Boston City Hall, keep the spirit of Boston Fashion Week alive throughout the month.
This year's Boston Fashion Week is dedicated to Marilyn Riseman, who passed away in March of this year. Riseman, well known for her signature kabuki pancake makeup and jet-black bobbed haircut, was a long-time supporter of the local fashion industry. Responsible for launching many designers' and models' careers, Riseman is acutely missed at this year's Fashion Week. To honor her, designers have been asked to leave one seat open in the front row of their fashion shows.
Various events have happened around the Boston area as pre-week activities, including an Afternoon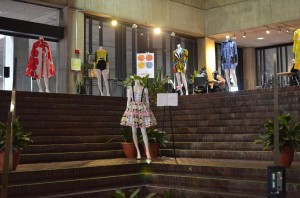 Tea Fashion Show, featuring Ted Baker. The Museum of Fine Arts currently has an exhibit called "Hollywood Glamour: Fashion and Jewelry from the Silver Screen" that opened as part of pre-week in September. Even after Boston Fashion Week is over, many semi-permanent exhibits will remain open until the end of the month.
Most events require RSVPs or reservations, which should be made well in advance. Entrance to events that are RSVP-only is entirely up to the designer. However, some events are free or have student pricing, such as Jonathan Joseph Peters' debut solo show, "Noir", which was at 8 p.m. on Thursday, Oct. 9 in the Langham Hotel. Additionally, tickets are still available for select shows.
Boston Fashion Week is a great opportunity to experience local designers through various events and educational sessions. While Boston is not yet a major fashion capital, it is undeniably a fashion-forward city.
Boston Fashion Week is an annual series of events in and around Boston. Beginning on Oct. 5, Fashion Week runs until Oct. 11. For more information on upcoming events, click here.