The promise of free food is usually enough to woo college students to an event. But when the free food in question is not simply pizza and soda but Indian samosas, Brazilian plantains, and Thai meats, an impressive student turnout is nearly guaranteed.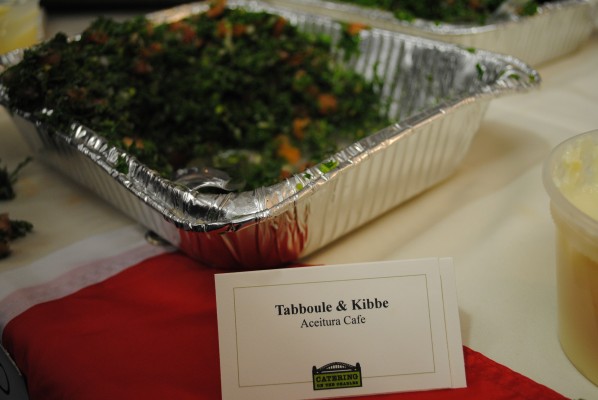 And turn out they did. Boston University students packed themselves into the First Annual International Food Festival, hosted by Boston University Students for Israel (BUSI) and including six other cultural organizations–the Armenian Students Association, BU Saudi Club, BU Lebanese Club, the Taiwanese American Student Organization, BU Brazilian Club, and BU Indian Club–all serving their native cuisines.
Leora Kaufman (CAS/COM, '15), former BUSI president and Honorary Board Member, explained why BU Students for Israel, a group dedicated to representing Israeli politics and culture on campus, decided to host the event.
"We wanted to connect with other cultural clubs on campus and get to know students who care about representing their culture as we do, and we figured food was the best way to build bridges," Kaufman said.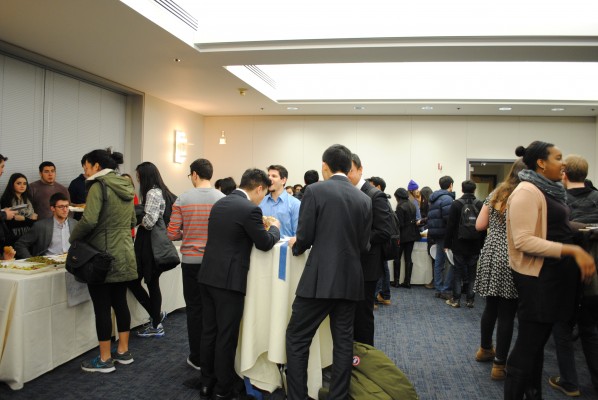 The cultural clubs in question seemed to agree. Giselle Blanco-Santana (CAS '16), who was manning the BU Brazilian Club's table, put it simply.
"Our club is about spreading the culture of Brazil. It's open for everybody…we want everybody to get a sense of what Brazilians like to eat so everyone can enjoy it."
While BUSI hosted the festival as part of Unity Week, a national week focused on educating students about Israeli culture, Kaufman emphasized that the food festival is meant to be an international event, with no particular focus on Israel. In Kaufman's words, "We are just the planners and the hosts…one of the major appeals of BU is its multiculturalism, so we decided to capitalize on that and plan a fun event showcasing cuisines from around the world."
On the part of attendees, the festival proved to be not only appetizing but enlightening.
"I thought it would be really cool to try out different kinds of food…and I might not necessarily go to an Armenian restaurant, but I can try it here," said BU student Aditi Shastry (CAS, '15).
Other students were simply surprised it had taken so long for an international food festival to make it to BU.
"I really love food from all over the world, and I'm actually really surprised this is the first one that BU is having. It seems like this is the kind of event that BU student groups would have all the time—so I'm glad that it's started," said Meredith Medlin (CAS, '14).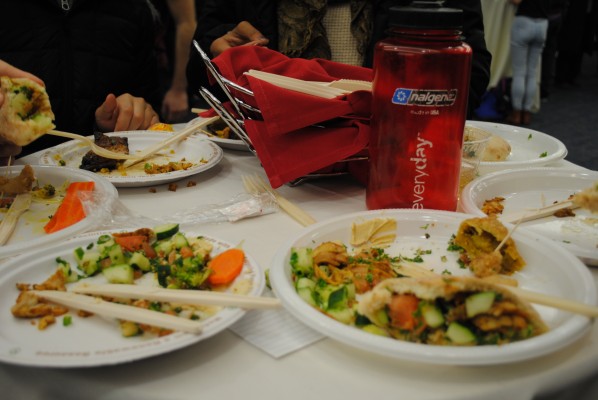 And as far as the quality of the food? As Medlin perfectly summarized, "It's mad good. I love it."
Cesar Chavez famously said, "If you want to make a friend, go to someone's house and eat with him…. The people who give you their food give you their heart."
If Chavez was right, then an International Food Festival may very well be the best way to create new connections, understand other cultures and, of course, eat some "mad good" food.