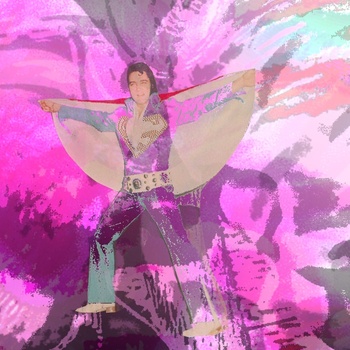 Listening to a new song for the first time, it's hard not to experience that familiar impatient anticipation. Where is the music going? Or, perhaps more accurately, where is it going to take you? There is a sense of building that creates certain expectations for a song to "pay off," so to speak. By writing songs that are journeys within themselves, rather than a trip to a certain point in the song, Vermont-based dreampop outfit, Cult Fluorescent, serves up a new take and reminds us what it means to appreciate a song from 0:01 to the end.
I recently caught up with Cult Fluorescent frontman, Bradley DeMatteo, who is armed with a stellar shoegazey EP, Rare Elvis, and 5 tracks on Soundcloud that will make you wonder why you ever doubted noise music. Perhaps his strongest track is a single entitled "You're." DeMatteo incorporates echoey falsetto vocals that we love in artists such as Fleet Foxes and Bon Iver, yet manages to differentiate himself with a consistent melodic vibe, peppered with whimsical synth. DeMatteo's music is mysterious, yet uncomplicated, and loaded with purpose, direction, and elegant nuance. Cult Fluorescent could be the soundtrack to your daydreams, whether you're doodling on the desks of the library, or counting wet footprints on the floor of the T.
—
Quad: How did you get into music? Have you evolved as a musician from who you were when you first started out?
Cult Fluorescent: When I was a boy living on the island I strummed the four string baritone guitar, or electric bass. Ever since then I have been obsessed with making sick and also fresh-dope beats. I even went to school to become a big time music guru. I'm still learning and growing every day.
 Q: Some of the press on you (myself included) categorizes your music as "dreampop." Would you agree with that? How would you characterize your sound?
CF: I think so. It's ok for it to be called whatever is easiest. Dreampop is a big umbrella under which is a pretty broad variety of music – Cocteau Twins, Chapterhouse, I'd even throw Strawberry Switchblade in there. I tend to think of my music as minimal island jam bop though. You can dream to lots of music.
 Q: Who are your influences? Music or otherwise.
CF: I really like dogs. The assorted sounds of the day are a big influence on me. I like overhearing the music that other people are listening to in their cars or otherwise. As far as musicians that have had a big impact on me artistically I'd have to say Brian Eno, and the figures from the classical minimalist movement i.e. Terry Riley, La Monte Young, Michael Nyman. South East Asian music is there in a big way. Lots of rap music in my life too. Ya know? Dudes.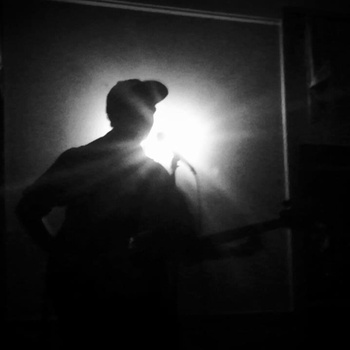 Q: What do you have in store for the future?
CF: I'm going to record another short demo tape to go with Rare Elvis and then release both of them on cassette…travel around a bit. I've got big plans. MTV, etc.
Q: How much do you think where we're from plays a role in the work we do? Basically, do you think Vermont and other places you've lived have influenced your music? Why/why not.
CF: Of course environment can play a role in your work if you let it in. I like to incorporate it. I like living in different places and seeing how it affects me.
Q: What would you say about the changing landscape of the music industry? Do you think it's problematic that it has one nostalgic foot in the past (i.e. revival of vinyl and record players, retro sounds) and one foot in the future of press and releasing music (i.e. more independent labels, self-released albums, music blogs via internet, etc)?
CF: I don't know about foot in the past… music is nostalgic, not the industry. As far as vinyl goes, I don't believe that's much of a retrograde. It's the countercurrent to the internet, putting active listening first. You feel me? The big wig bosses can get bent though. Damn suits.
Q: Do you have a specific music-related memory that stands out in your mind?
CF: I've been making music for a long time and there are plenty of memories that stand out. Mostly they're from my education. I've learned from some very interesting people. Memories is all they are though. What matters is going after the big goals. Gotta git dat hustle, stay paid.