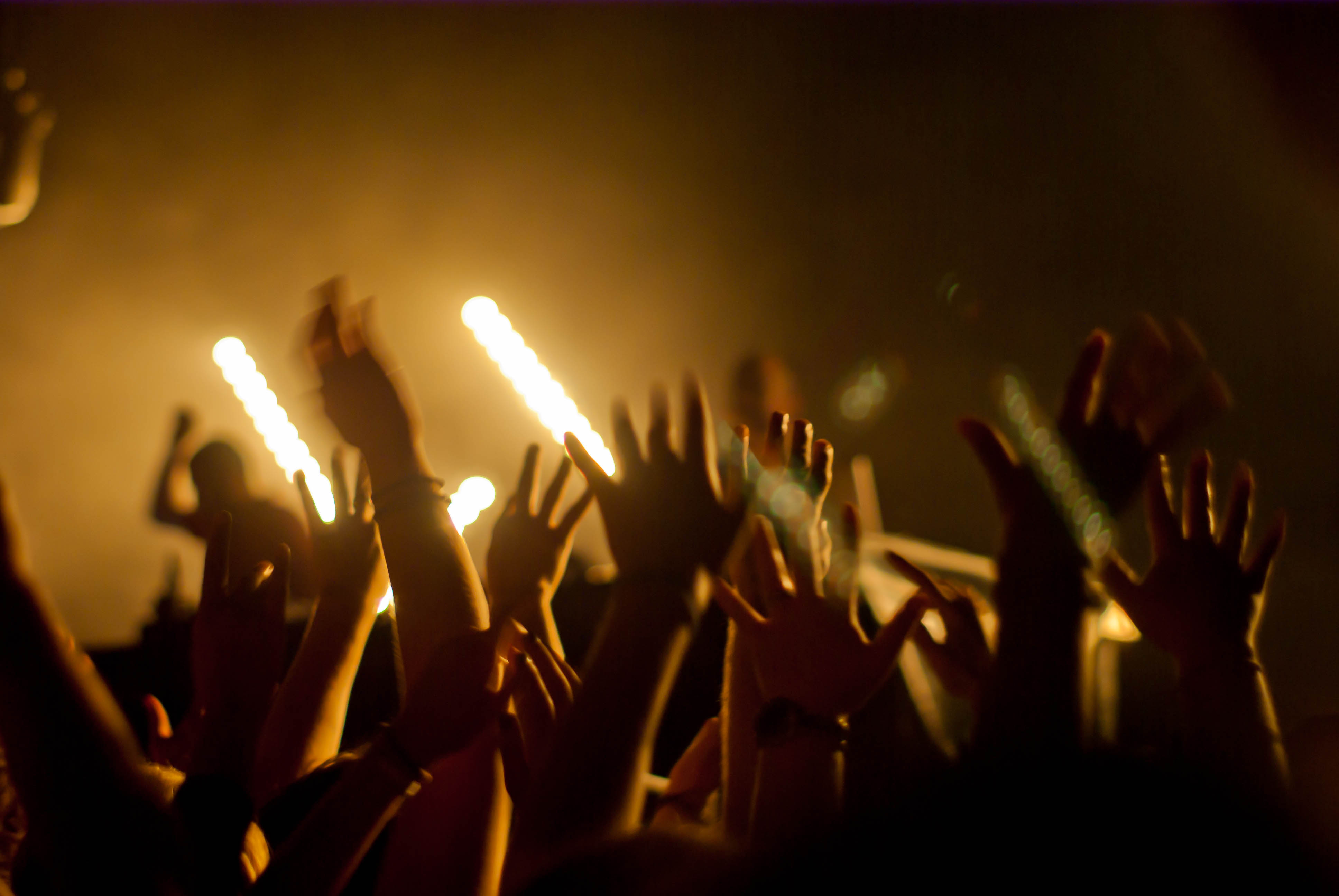 "So wake me up when it's all over/ When I'm wiser and I'm older/ All this time I was finding myself/ And I didn't know I was lost"
—  "Wake Me Up" by Avicii
The appeal to young angst is laid on so thick in Avicii's 2013 chart-topping "Wake Me Up," that it's hard to cut through it to see what the song actually says about the music industry's latest move. The club hit opens with soulful, previously semi-obscure, sassmaster Aloe Blacc crooning about what we might call the eternal YOLO. This is a recurring theme appealing to the wild that has yet to have been beaten out of young hearts by the comparably lackluster real world of adulthood. And Avicii is only one artist of many banking on this.
The song's music video gives a sort of Hunger Games vibe. Dirt-smeared adults are dressed Amish-chic. They give haunted, disapproving looks to pure, beautiful youngsters (who I might mention are impeccably dressed thanks to the Denim & Supply by Ralph Lauren line shamelessly promoted throughout the video). The song's raw guitar strumming melts into a rave-friendly dream as the video's female protagonist gallops in slow motion to the city on horseback. This is apparently where fashionably rugged youngins are free to live on love as they rage to the country-house music hybrid that Avicii feeds them.
Aside from the blatant advertising as well as the "lack of substance" issues I have with this song, I was struck by something else that "Wake Me Up" does. It is something that many other artists are playing with recently, which brings up an important point about the lightning-fast and eternally vast age of technology that we are living in now. It is difficult to describe this phenomena in any way other than calling it exactly what it is: genre-mashing. It is a sort of forcing together of different music genres. This could be in order to do something similar to that of sampling tracks from a different genre, which many artists have done as well.
We saw this in Kanye West and Jay-Z's 2011 monster hit "Otis" in which the two rappers' cash in on sloppily tacking themselves to a new spin on Otis Redding's sex-appeal-defining "Try a Little Tenderness." This approach has evolved. It has gone from sampling an artist with a different sound for an added edge, to tossing together completely different sounds. This ignores the fact that each genre of music comes with its own catalogue of tones and subject matter.
Listening to music is becoming the equivalent of putting on a mood ring. Regardless of the actual mood of the genres involved, apparently it's better to have a soupy rainbow. Music, now, is about appealing to a new standard of "hot" which we can only assume is having it all, or, in terms of construction, throwing everything together haphazardly and calling it revolutionary.
Attention to detail seems to be missing in this new approach. In Avicii's "Hey Brother" the Swedish house artist attempts to sew the Lycra of EDM to the flannel of bluegrass, without knowing how to use a needle. The song features veteran bluegrass composer and musician Dan Tyminski who played a major role in the music of the Coen Brothers' O Brother Where Art Thou? The song mashes together Tyminski's signature raspy twang with what is supposed to be "raw" guitar strumming. "Hey Brother" takes on a Tiesto-fueled vibe as the bassline picks up. The clichéd, country values-inspired lyrics fade into a relentlessly pounding beat and an overbearing horn melody that should be reserved for victory laps only, and this song does not merit one.
For some songs, a more subtle pairing of genres has been successful. Brothers Guy and Howard Lawrence, who make up English electronic duo Disclosure, are a good example of this. On their single, "Latch," which features Sam Smith on vocals, the brothers mix a characteristically detached techno background with a warm soulful sound. The interdisciplinary approach to music here works. An attention to the details of how genres work together yields a song that both pulls in opposite directions, yet somehow comes together both cohesively and free of stress.
Ironically, artists that trade finesse for excess come off significantly more timid and forced in their music than those who take a genuine, "less-is-more" approach. Songs that throw too much together are far from seamless. Their intentional edginess and obviousness is insulting. The end goal is not sincerity, but rather effect. And it's all done with an affectation, like using Dan Tyminski's music chops, as Avicii does, or Nina Simone's "Strange Fruit," as Kanye West does in his new single "Blood on the Leaves."
While, in theory, the idea of crossing lines and mixing different genres seems cool, it's important to remember that it's nothing all that new at all. The only difference is that genre mashup, in the context of the contemporary music world, is done to the nth degree. It milks itself dry. In a way, this new approach to music is a coping mechanism for songs that are too self-conscious about what to call themselves. Music is just as in need of Adderall as college kids during finals week — or, um, focus.
The internet allows us to have everything and more at our fingertips, so it seems only natural that the music industry would take a turn in the same direction. So why not cram every sound you ever liked into one song? Because there is a difference between multifaceted music that draws inspiration from all corners, and the poorly constructed, Frankenstein-esque monster a song becomes when it attempts to be everything. Trying to fill a song with all of the sound makes it sound like nothing, assigning it every tone makes it monotonous, and pumping it with every mood makes it indifferent.