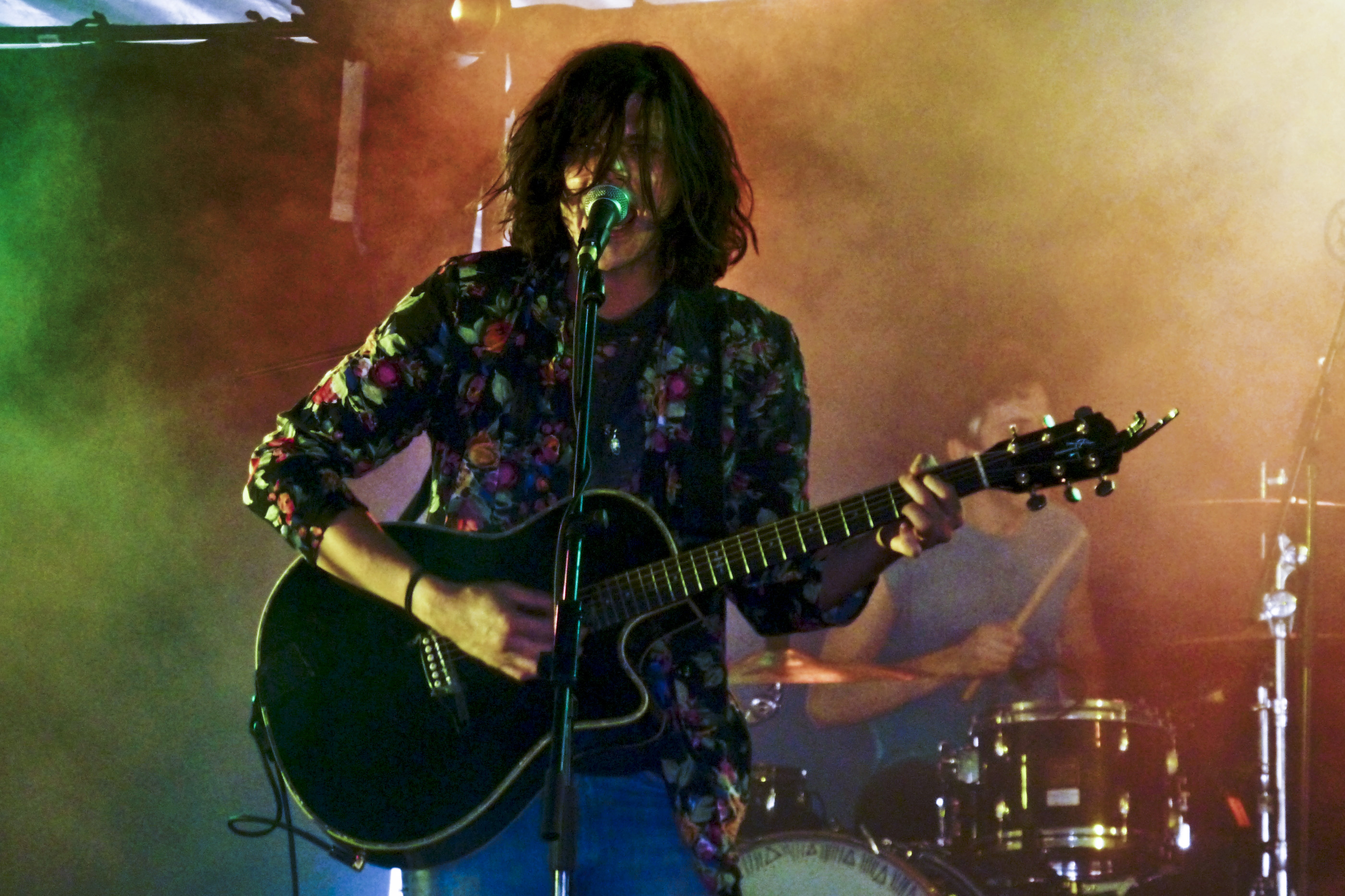 With a new album hot off the press (Spreading Rumors was released September 17, 2013) and coming off the heels of a sold-out tour, it might be safe to say that dreamy indie pop/rock five-piece GROUPLOVE has "made it." After meeting at an artists' commune in Crete, Greece in 2008, the band reunited back in the states and decided to get serious about being a band…but of course their friendship comes first.
I recently chatted with sassily styled and immensely talented guitarist and vocalist for GROUPLOVE, Christian Zucconi, who called from the road. The band is currently headlining the "Campus Consciousness" tour, along with The Knocks and Saints of Valory. The Campus Consciousness tour seeks to inspire students in a college setting to take a stand for the environment and focus on sustainability. The tour visits different college campuses, and through the power of music, seeks to prove to students that they can make a difference on their own campuses. GROUPLOVE will blow through Boston on November 15 at Tufts University.
—
The Quad: Where does the name GROUPLOVE come from?
Christian Zucconi: Well you know the story of how we all met in Greece? It was at an artist commune in 2008. We were staying in touch. After that ended, we all went back to our homes for a year before we all got in touch again. Like physically until we saw each other again. In the meantime, before that, we were all kind of keeping in touch sporadically. We would sign our emails "Group love all around." When we all got back together, we were driving around in my old, beat-up Corolla in New York screaming "GROUP" out of the window. A great song was on and we were just realizing that this friendship is real. We're actually continuing it past this one summer. We were all really excited to be together and we just kept yelling, "The group is back together! The group! Group! Group!" Originally we were going to call ourselves Group. But, it sort of sounds like a disease and you could never find it on the Internet. Plus there was just so much love among us as friends. It seemed much more appropriate to go with GROUPLOVE.
Q: What is the most challenging thing about being a professional musician and the most rewarding thing about it?
CZ: The most rewarding thing is just going out there every night and sharing the experience of playing with your fans. We've been really lucky to have a lot of people coming out to our shows. It's an amazing experience to share back and forth from stage to audience, from audience to stage. To inspire so many people, and in turn having them inspire us. That's definitely the most rewarding. The most challenging thing is trying to stay in good mental shape when you're on tour. It's hard. It's much harder than people realize from afar. We're all living on a bus with six other crew members. So there's eleven of us on tour, living in this small little bus. It's essentially like a moving hallway on a highway. Making sure everyone gets along, and making sure, like for me, we are careful with our voices. We can't party as much, or go out. It's like, "Take care of yourself so you can sing tonight and you don't get sick." It's very easy to do that and then you have to cancel shows, which we haven't had to do. So I think that's the hardest thing. Making sure you take care of yourself and not get too run down with touring life. And keeping a sense of humor. It's important to realize how special this is.
Q: Who are your musical influences personally as a musician?
CZ: Personally, for me, is when I was a kid, I have an older brother, and I first heard Nirvana. He had a cassette tape of Nevermind and it just blew my mind. Just hearing that explosion of the chorus and such a passionate, honest kind of music that was painful. That was the first time I really identified with that and that opened the door to bands like Pixies and, going back even further, Fugazi. I like Neil Young, that's a big one. I think those are my biggest influences.
Q: Who have you been listening to lately?
CZ: I just got the new Atoms for Peace like two weeks ago. It's just amazing to see Thom Yorke staying so current and doing such beautiful, sensitive, passionate music. It just blows my mind. Radiohead especially. Every time I see them, or put on an older record, or even a new record, they still seem like the best band around today. What they do is just amazing. What he can do. Especially seeing Flea with him is really cool. To see them on stage. And to see Nigel Godrich up there with them…so I would say Atoms for Peace and Radiohead.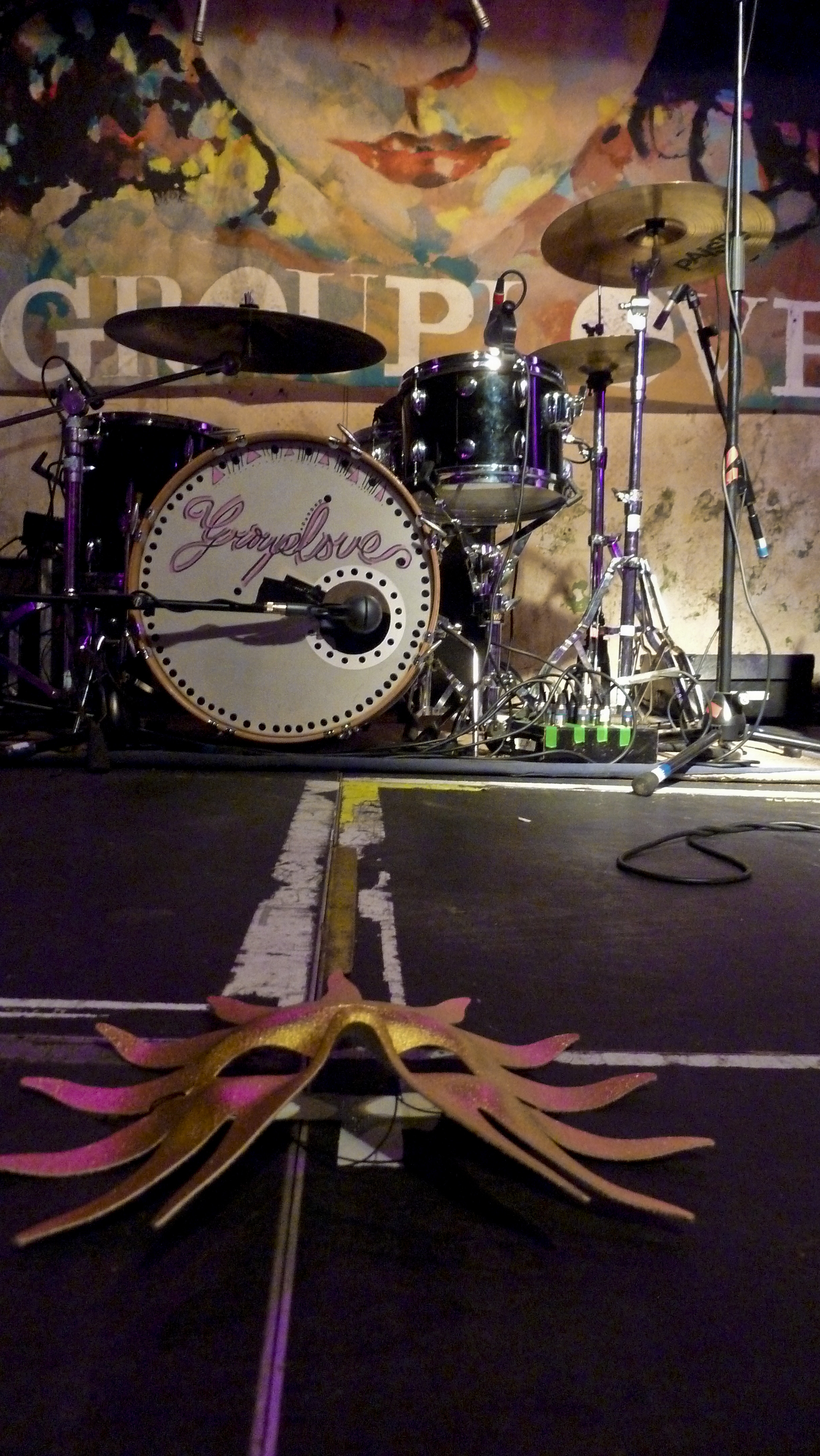 Q: So this tour that you guys are doing right now…why would you say it is important for you guys to do this?
CZ: Well it's really awesome to be a part of a cause that we strongly believe in, which is environmental sustainability and making greener choices. Especially when you're on the road. So it's really cool to be a part of that and to bring awareness ourselves. And it's really cool to do that at colleges because kids are so energized and taking these kinds of classes now. Coming and meeting them and supporting such an awesome cause at such an important time. It just feels good to not just be playing another rock show without any real cause behind it. Even though our shows bring a lot of inspiration to people it's awesome to team up with this company called Reverb. It's a nonprofit organization out of Maine. To get up there and use our music and people who know it as a platform for bringing another message, which is the environment, is really awesome.
Q: What advice do you have for young people trying to "make it" as musicians?
CZ: Definitely to not compare yourselves to anyone else. That's one big thing. You're on your own path and don't worry how long it takes, because it can take a long time, and you just never give up. Be honest and original. Respect yourself, and don't try to be something you're not, just be yourself and never give up. Work your ass off as well, doing it. Keep your mind in a good place and just be honest when you're writing your music.
Q: What is the craziest thing that has ever happened at a show that has really stuck with you?
CZ: Well there's so many…but the most recent one, we just did this tour called the Seesaw Tour, where each city we played two shows. One like our normal electric-heavy show, and the next night was a stripped down acoustic show. When we were in Philidelphia, playing the acoustic show, we were at more of a rock club and the crowd was responding like we were the loudest band in the world. They were just going so crazy, which was amazing. There was so much craziness in the room that when we came off, then did our encore, then went offstage again, the music came on in the club, just like at any other show. Then somehow someone hit the pause button and the crowd thought we were coming back out. They were just going crazy for another encore. We hadn't rehearsed any more songs for the acoustic set, but we went out anyway and did a new track off our new album called "Bite the Bullet," which is a really heavy, electronic beat track. We did it acoustically and the crowd was just going so wild. It was amazing. At the end of the song, I jumped out into the crowd and crowd-surfed. I hadn't done that in awhile. In an acoustic setting, that was just really cool. That was one of the best shows of the tour. It was wild.