Compared to its quadrilateral counterparts in Harvard and Kendall, Central Square comes off as a bit of an awkward sibling. But what it lacks in posh, environmentally-friendly high-rises, and prestigious universities, it makes up for in character.
Central Square is home to a lively food and music culture and suffers no dearth of good restaurants, bars, and music venues, and, naturally, it's impossible to include everything in one introductory blog post, so without further ado:
A guide to Central Square stand-outs, for beginners:
1. Order smart at Miracle of Science Bar & Grill (321 Massachusetts Ave.): the self-proclaimed "leaders in geek chic" tagline is justified by the huge periodic table-menu displayed on one wall. This is a good place to eat and drink at all hours, as the kitchen's open until midnight every night and the bar until 1 a.m. The fare on the menu is pretty standard (think: guac, quesadillas, and burgers), but it's reasonably priced and tastes good, so what more could you ask for?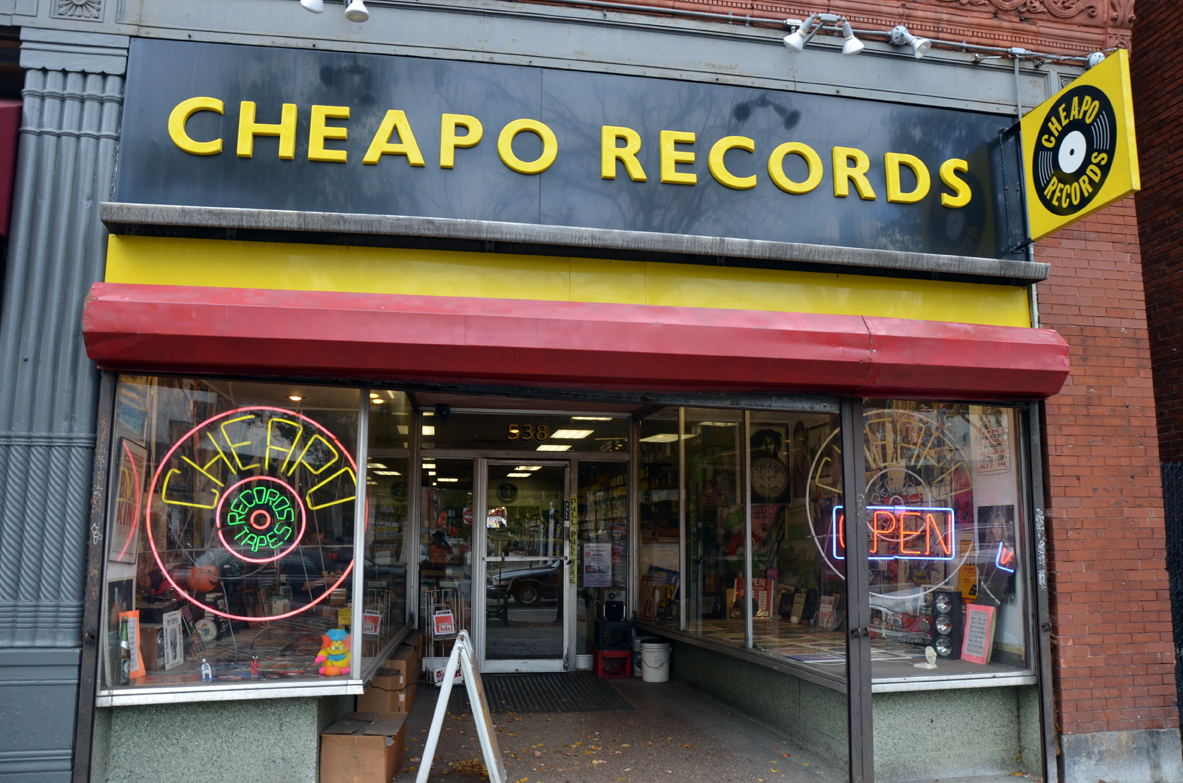 2. Get your vinyl on at Cheapo Records (538 Massachusetts Ave.): This small record store has been around since 1954. The collection is modest, but wide-ranging. And the knowledgeable staff is always happy to help with specific finds.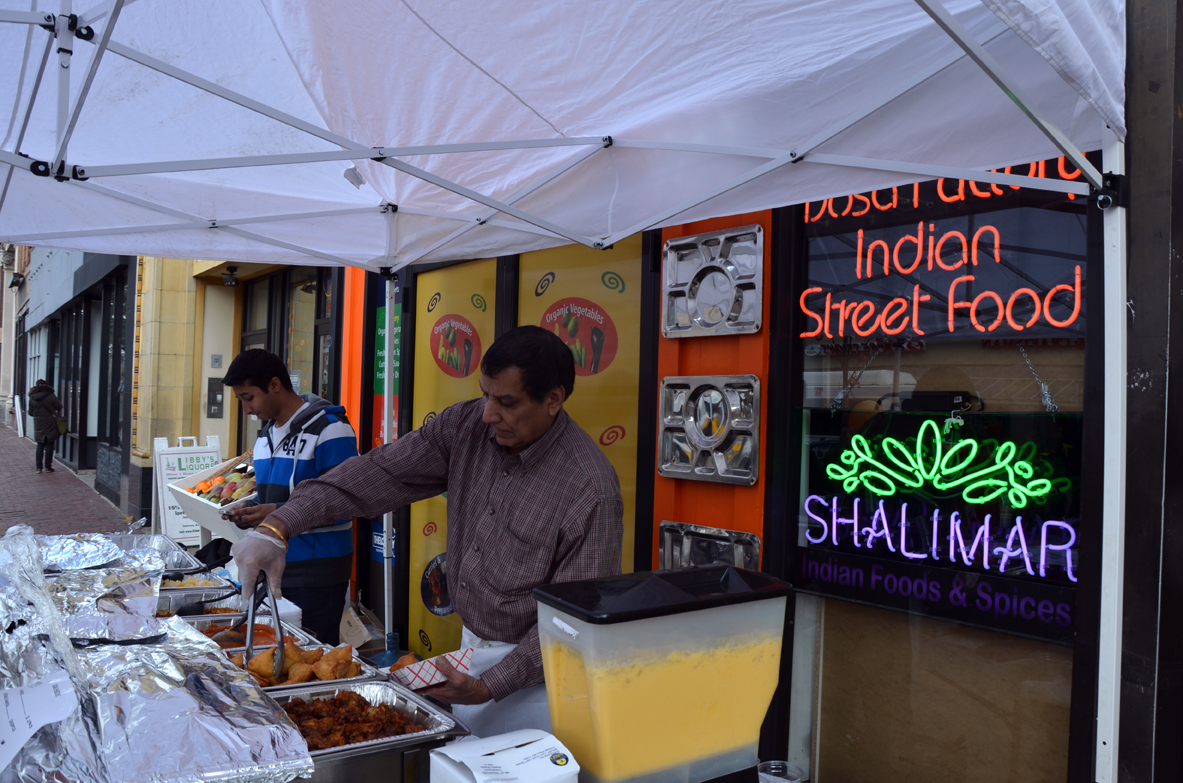 3. Alternative grocery shopping at Shalimar India Foods & Spices (571 Massachusetts Ave.): This isn't just in here because the writer of this column is Indian. Shalimar is a great place if you're looking to get some authentic Indian spices, as well as Indian brand condiments and snacks. Shalimar is great for both Indians looking to find a piece of home and for anyone who is at all enthusiastic about the cuisine. And tucked away at the back of the store is Dosa Factory. This writer can safely say that this little restaurant has some of the cheapest and most authentic Indian food in the Greater Boston area.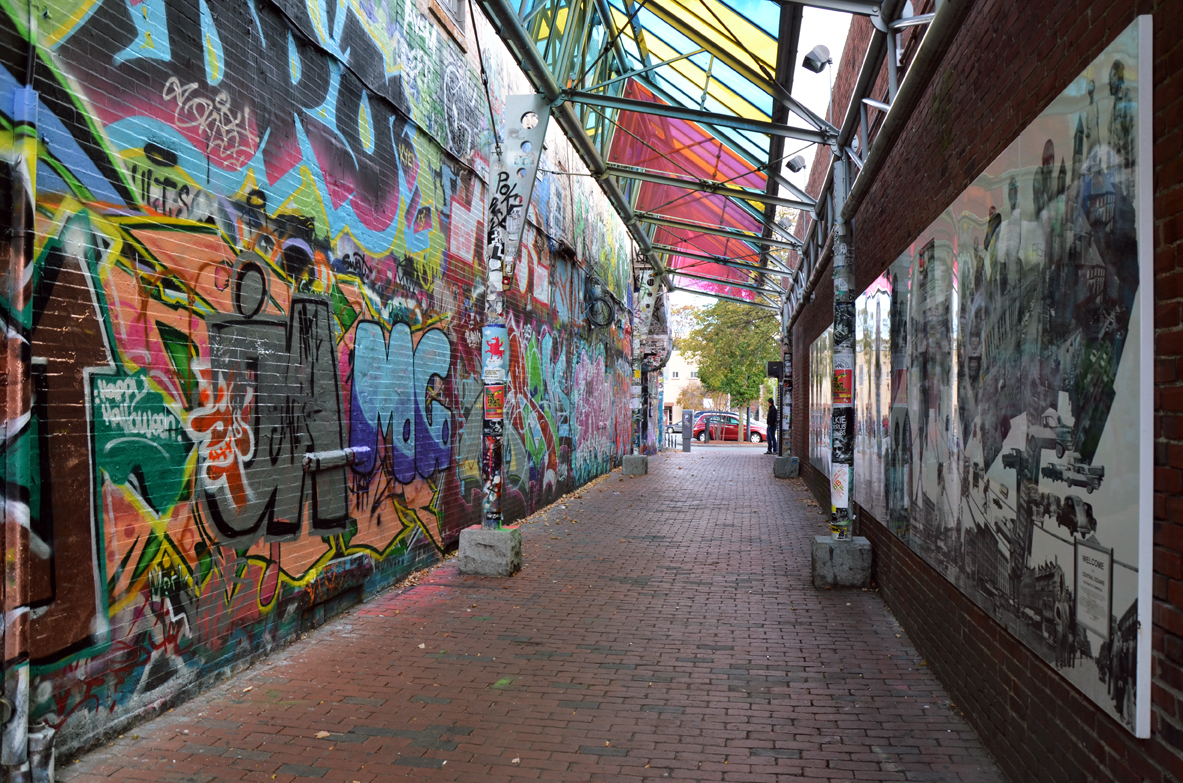 4. Look at some art on Modica Way (off Massachusetts Ave.): This short alley has become an ever-changing canvas for street art and graffiti condoned by the city. Grab a coffee from a nearby café and spend some time looking at what local artists have to show off. And if you really want to be that person, you might just make a future profile picture out of it.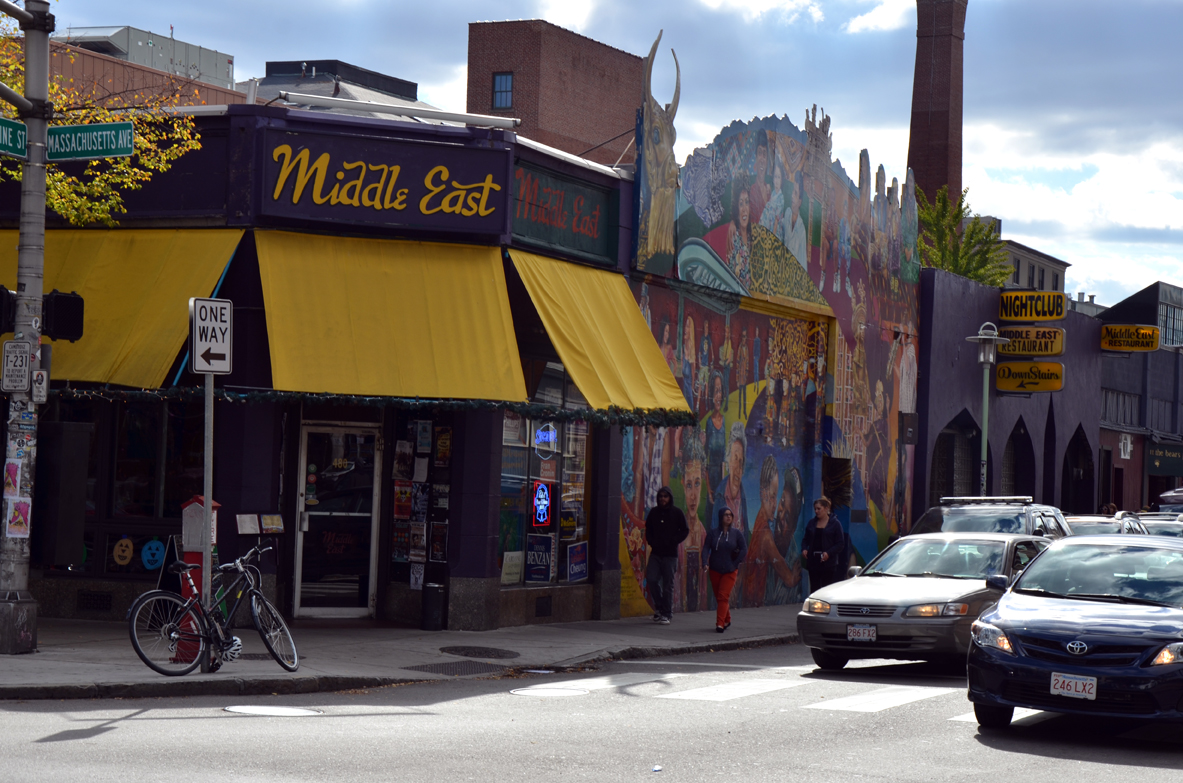 5. Dance, sing, and what not at The Middle East Restaurant and Nightclub (472-480 Massachusetts Ave.): Okay. So what one has to know about The Middle East is that it's no ordinary bar and stage affair. Au contraire, it has quite a few different parts to it: the restaurant component offers authentic Persian food as well as an intimate performance space for smaller music and comedy acts. The Middle East Upstairs caters to small shows that have a distinctly more calm/concert-y vibe than its counterpart, The Middle East Downstairs. The latter entertains shows and events that are more upbeat, to say the least. From electronic dance parties to wilder shows, it's a smaller space that packs in the energy. ZuZu bar next door has similar events, namely "Souleluhjah," the soul/funk dance party that happens every Saturday, and "Zuesdays," the "queer dance party" that happens every Tuesday.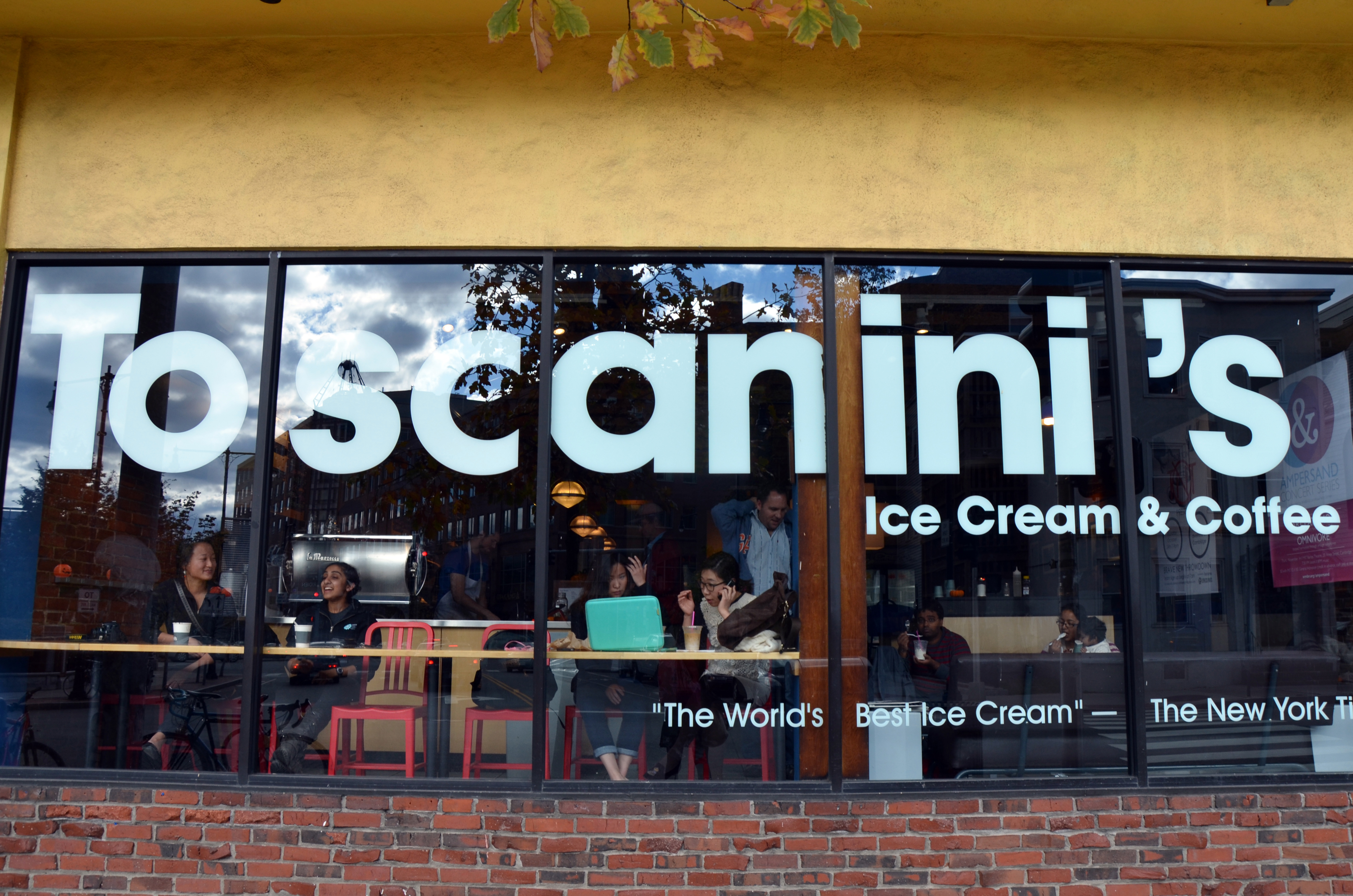 6. Satisfy your sweet tooth at Toscanini's Ice Cream (899 Main St.): What could be better than freshly-made ice cream? Nothing really comes to mind. People flock from all over for some of Toscanini's creative, mouth-watering flavors that have been deemed some of the best ice cream around. Flavors are on constant rotation and range from classics like French Vanilla and Belgian Chocolate to Bourbon Black Pepper and Lemon Pistachio. Really, you'd have to be a fool to miss out. Or lactose intolerant. In which case they also have a range of equally amazing sorbets and sherbets.
 Conclusion: Central Square is the bee's knees. And yeah, Ben Affleck and Matt Damon used to live there so that's got to count for something, right? It's also not as crowded as its Harvardian neighbor up Massachusetts Ave., so if you're looking for a quieter day, but entertaining nonetheless, it's the perfect place to go.