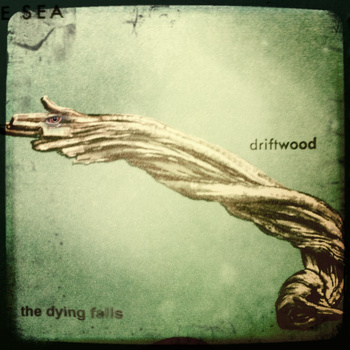 It might be cliché to say that we live in a strange time. That being said, it's also true that it's difficult to do something that hasn't already been done, in any field. When you come across something that is reminiscent of years past, while adding its own new and creative spin, it's a breath of fresh air. Cambridge-based, indie-flavored rock-n-roll four piece band The Dying Falls does just that. With vocals that nod to legends like The Cure and Joy Division, and quirky melodies that sound a bit like The Strokes, it is clear that The Dying Falls' music is born from something, but it also does its own thing and has a modern edge that is definitely working.
Through a few cheeky emails, I recently got the scoop on this rad local band from lead singer and guitarist Matt Axten and found out what they're all about, got to learn about what a dying fall really is, and heard a sweet story about running into Steven Tyler.
—
The Quad: So who is The Dying Falls? What are everyone's names and what are their roles in the band?
Matt Axten: The Dying Falls is:
Matt Axten—guitar/vocals
Ben Simon—drums
Dan Thorn—bass guitar
Mark Van Middlesworth—guitar/keys
Q: What is the story behind the band? Also, why the name The Dying Falls?
 MA: The band came together in a very graduated, incremental sort of way. At first it was just a studio project, which Mark and I started together. I had a bunch of songs I'd written and I played them for him and he kind of dug them so we figured why not record them. Those recordings ultimately became the substance of our first EP, Driftwood, which we self-released in early 2011. Anyway, we wanted more hands so that we could be an actual band and play shows. In late 2010, I saw Mark's friend Dan playing bass with another band he was in at the time and I said to myself, and to Mark, that's our bass player. He joined us but we still didn't have a drummer, so we started playing shows with a drum machine. Her name was Alexis. Sometime in summer 2011 I ran into an old friend at one of his band's shows—one of his other bands—they're called The Double-Stops and they're fantastically good—and I asked him if he wanted to play drums in our band. That's Ben. He said sure and we were off to the races. So it took a little while to get all the pieces in place, but I think that things generally turn out best when they happen organically—when you wait for the right people to come into your orbit. Fortunately they did.
I made up the band name.  It was suggested to me by the opening monologue in Shakespeare's Twelfth Night. The phrase is obsolete, but in his day a cadence was also referred to as a "dying fall." 'Cause that's the root meaning of the word "cadence," ya know. Sorry. Dorking out.
Q: How would you characterize your sound/genre? Has it evolved, or have you guys stuck with a specific vibe? 
MA: I think of us simply as a rock 'n' roll band. I guess it's indie rock with a new wave inflection? Most of the time anyway. Some of our songs don't match that description at all. So I like the umbrella of rock 'n' roll.
Our sound is definitely evolving, as we speak, which is down to the fact that the songwriting process is becoming more collaborative. Up until very recently I wrote all the songs. Now we're spending our practices making up songs together, on the spot, rather than learning things I've already written. It's incredibly refreshing.
Q: Who are your musical influences? Personal and bandwise.
MA: I believe in Phil Spektor and his creations, particularly the 60s girl groups—The Ronettes and Crystals and so on. That's my inheritance. I doubt if I'll go to heaven but, if I ever do, I'm quite positive that the angels who ferry me up there will be the backup singers and the violinists on "So Young." On all those tracks.
I think influence is best left to one's listeners to judge for themselves.  Artists have a tendency to lie about their real influences—not just to other people but to themselves. I think that's part of carving out creative space for yourself.
Q: How would you describe your songwriting process? What does it take to write a love song?
MA: Ass-backwards, at least from the perspective of conventional wisdom. The music always comes first, then words. Why not? All art aspires to the condition of music, of pure sound—it's the most ecstatic kind of being, or expression. It takes a melody to write a love song that counts, not a set of lyrics—nobody's had anything new to say about love since the since the 1300s. Our songs start on different instruments—sometimes even with a drumbeat. When I was writing everything myself it was a layering process, making up one instrument part at a time. Now we're having more fun—we get together at practice and someone starts playing a riff and we go from there. We play without stopping or speaking for 20 minutes, then do it again, then smoke a cigarette and figure out how to chisel a 4 minute song out of it.
Q: What have you guys been working on most recently?
MA: We've been working on making up songs together, as I mentioned. For a while we were working on recording our upcoming album, or EP or whatever—it'll be our second—and on getting it pressed on vinyl. A couple hundred vinyl records should arrive at our door in about a week, which is exciting. We'll release it online as soon as we have those in hand, or as soon as we play our record release show in December. We also just finished shooting a music video for the single off this thing—the song is called "Finger Paint"—which should be ready to go soon.
Q: What sort of touring have you guys done? Is touring a priority? A goal?
MA: We're planning a Winter tour—to follow on the heels of the release of our next record. Thus far we've played a handful of out-of-town house shows, but haven't done a proper tour. That's definitely a priority. You gotta tour.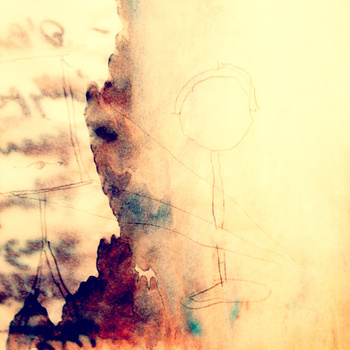 Q: Who is your dream artist to collaborate with?
MA: Prince.
Q: Do you have a favorite music-related memory? Something that reminds you why you do this?
MA: Yikes, this one time Mark and I were making a run to Mr. Music in Allston, and I parked behind Blanchard's and he went on ahead while I was gathering some trash or something to throw in a bin, and—I only learned this after the fact, obviously—on his way there, which is just a stone's throw, he ran into Steven Tyler, who I guess was revisiting his old stomping grounds, who knows what he was doing, and Mark said "holy shit you're Steven Tyler" and Steven said "holy shit you make seersucker look acceptable." Then I ran into him as I was walking there, behind Mark, and I asked him for a light—at first I just recognized him as an older guy with long hair and outlandish clothes—and he said he didn't do that anymore, and I inspected him more closely and asked "are you Steven Tyler?" and he said "yes, are you Matt…Sexton?"  He was just taking the piss and making up a name but I said "yes" because Matt Sexton is shockingly close to my actual name, which is Matt Axten.