Ernest Hemingway once said, "When writing a novel a writer should create living people; people, not characters. A character is a caricature." Hemingway–whom I affectionately call Hemmy in my brain–is one of my favorite authors, and as a wannabe writer I take his advice very seriously.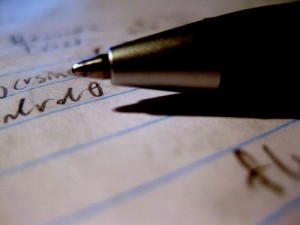 The new Quad column What's the Story? is not a novel, but it  is inspired by Hemingway's idea. What's the Story? will be my attempt at sharing the stories of people on BU campus–not characters or caricatures, but living people.
In the past two years, I have found myself talking to the wonderful BU staff often and in various capacities. I've heard amazing stories about 80's life in NYC from residence hall security guards. I've heard funny anecdotes about suburban Boston high schools from administrative secretaries. I've met dining hall staff from Cuba, China, and more. I've met professors who are award-winning poets in their spare time.
I want to tell their stories.
Every Monday, a different BU faculty and staff member will be featured on the Quad. I will try to share the most enchanting, fascinating, and human parts of their story – as long as they agree to an interview, of course.
We are surrounded by intriguing people on this campus, but we may not be aware of it quite yet. I think it's time to meet the living people of BU.
What are their stories?
Have someone in mind for a What's the Story interview? Send me a tip: cweddell@buquad.com.