Beware FOX News, CNN, and MSNBC, there is a new player entering the cable news wars: Al Jazeera America. Having purchased the failed Current TV earlier this year, Qatar-based global news network Al Jazeera is finally entering the American mass market. But unlike Current's original intent, the launch of Al Jazeera's American branch could actually bring about change to American cable news.
Al Jazeera seeks to overcome its years of struggle between the company's Middle Eastern image and a 9/11-scarred America by capitalizing on Americans' disapproval of the established TV news outlets and their "infotainment" strategies and promoting the "high-quality, objective, and balanced investigative journalism" that put the Al Jazeera brand on many Americans' radar in 2011.
Evidence suggests that this populist approach could indeed work. Pew Research Center's 2013 State of the Media report identifies that in the programming of FOX News, CNN, and MSNBC–the three cable news leaders–"opinion exceeds reporting at all three channels…in every part of Cable's day." The report notes that this comes at the expense of on-scene reporting.
Al Jazeera America is countering the cable news leaders' distancing from field reporting by doubling-down, opening a dozen bureaus throughout the country, and hiring nearly 900 American journalists and staffers to fill them. It will also have the benefit of on-scene reporting for international news via the global Al Jazeera Media Network's other links-in-the-chain. The company's website claims it will possess "one of the largest newsgathering capabilities of any news organization in the United States."  This would certainly support its objective of providing U.S. audiences with "in-depth coverage of American news stories together with reports on international news that affects Americans' lives."
While this journalism approach has long been in place in the U.S. by public television outlets such as PBS, Al Jazeera America will provide elements that may explain why these existing outlets aren't more popular. With its army of journalists, Al Jazeera America can conveniently provide this style of journalism round-the-clock to the 48 million subscribers they acquired from the Current TV purchase. And by hiring talent like CNN's former Soledad O'Brien and Ali Velshi, the new broadcaster is made more inviting by familiar faces. Al Jazeera America looks like it will provide the alluring glam and convenience that cable news channels thrive on, but is committed to the objective, unbiased reporting that is universally respected.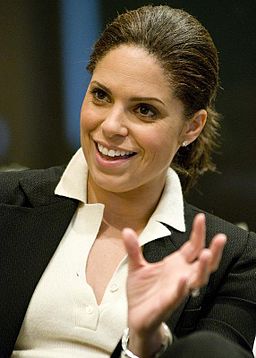 However, the anti-Middle Eastern/Muslim sentiments in America should not be understated. A study done in the wake of the Arab Spring, for which Al Jazeera was praised for its reporting and sparked its notoriety in America, tested how Americans viewed and assessed sister network Al Jazeera English after the network's newfound recognition. The findings of the test, which presented the same news clip to different test groups but branded it with different broadcasters' bugs, "suggested that there remains substantial prejudice against Al Jazeera English among segments of the American public."  The prejudice was highly correlated with conservative political ideology and anti-Arab sentiments. Considering the strength of conservatism in the United States, this could be quite a hurdle for the new channel.
BU History Professor of Muslim Studies Dr. Betty Anderson also mentioned, in an email interview, the impact of such a bias on Al Jazeera America's success. She claimed it would depend on "how much [Al Jazeera America] will bend itself to the American market so it's as non-controversial as possible." She added that, "On the other hand, given the political scene the whole thing could become another venue for complaining about the Muslim world regardless of what actually shows up on the broadcasts."
Al Jazeera is prepared for a slow acceptance rate with its American branch, though. Any company expecting to quickly blossom in the dense American news market would be foolish to make such a grand investment in real estate and resources. Those moves are an indication of a long-term presence.  And backed by Al Jazeera Media Network's deep pockets, the channel is prepared for a lengthy battle in the American cable wars.
Unlike its cable news rivals who battle it out for a leading market share, Al Jazeera America's goal is not to be number one in the ratings (at least not yet). The company states that  their vision is "to be recognized as the world's leading and most trusted media network, reaching people no matter who or where they are." To do that, Al Jazeera must establish a solid foothold in the world's only superpower. Thus, Al Jazeera America does not seek to claim victory in the American cable wars. It thinks beyond that. It seeks worldwide expansion and the power that comes with it.
In entering a dominant marketplace, Al Jazeera America is attempting a grand feat like what FOX did to the Big Three networks, and it appears that it could accomplish the same–becoming the Fourth Network of cable news providers. And like FOX, it just might reinvent the industry's conventional practices, potentially causing its media rivals to also value the power of supreme journalistic identity and switch from primarily entertaining to primarily informing. Such a chain reaction would be better for the country, as a healthy democracy is dependent on a well-informed citizenry.
Al Jazeera America launches August 20th and will air on Channel 87 for BUTV. For other cable service providers, click here for details.