Actor-director Zach Braff has raised funds for a sophomore directorial effort by circumventing traditional equity financing and appealing directly to fans in a $2 million campaign on the crowdfunding site, Kickstarter.
Braff says that this method will allow him to retain creative control and prevent any compromises that may hurt the film artistically, while still keeping the financiers' investments secure.
"After I saw how the amazing Veronica Mars fans rallied around that project in a mind-blowing way, I couldn't help but think, like so many others, maybe this could be a new paradigm for filmmakers who want to make smaller, personal films without having to sign away any of their artistic freedom," says Braff in an appeal video on Kickstarter.
An auteur filmmaker, Braff will again write, direct, and star in this film, as he did in his directorial debut, Garden State. The film, titled Wish I Was Here, is a dramatic comedy written by Braff and his brother, Adam, about the existential crisis of a 35-year-old father, husband, and struggling actor named Aidan Bloom.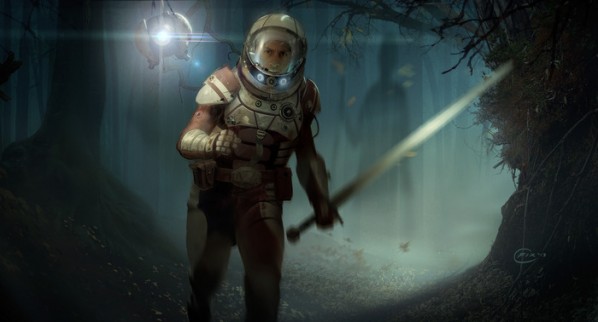 "I wrote Garden State about a time in my life when I was feeling overwhelmed and lost in my twenties. I guess you could say Wish I Was Here is about the next chapter of your life in your thirties, not a sequel in story but it's a continuation of the tone," says Braff.
Wish I Was Here is expected to debut at the 2014 Sundance Film Festival in January, but the film needs the $2 million in order to cue production. The campaign has provided  incentives for users to donate, ranging from copies of the film's screenplay and Braff's production diary for $10, to becoming a cast member for $10,000.
Support for the Kickstarter campaign has proved to be very strong. In just three days, the 30-day campaign's fundraising goal was raised by donations from approximately 28,000 backers.
"28,000 Financiers in 3 days!…I will not let you down. Let's go make a killer movie!" posted Braff on his Twitter account after the milestone was reached.
Even though the project has reached its $2,000,000 fundraising goal, money continues to flow in. Supporters continue to pledge, eager to feel a part of the filmmaking process and have a personal stake.
[blackbirdpie url="https://twitter.com/jonnyymartin/status/328237975915855872″]
This marks the beginning of an important change in film financing. With the success of crowdfunding efforts such as Braff's Wish I Was Here campaign, low-budget, niche films have a chance to not only get made, but made as envisioned by the artist. Filmmakers do not have to go hat-in-hand to those with access to substantial amounts of money in order to make an artistic expression. The Web has created a power shift in cinema, loosening the grip financiers hold over artists. However, though the Web has allowed the opportunity for ideas to become tangible productions, distribution to the local movie theater will still depend on how well received films are at film festivals.
Disclosure: Thomas Pelkey is a pledger to the Wish I Was Here Kickstarter campaign