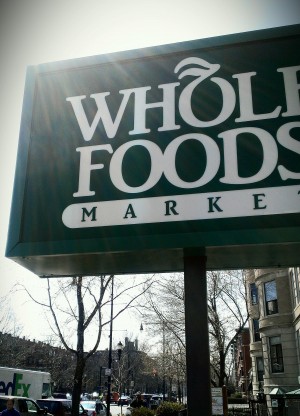 This coming Thursday, Whole Foods Market, an Austin-based supermarket chain specializing in organic and environmentally responsible products, will be opening its newest location in the heart of BU's south campus neighborhood.
The Whole Foods will be occupying the space of what was previously Johnnie's Fresh Market at 1028 Beacon Street. Johnnie's Fresh Market, a division of the family-owned, Massachussets-based Johnnie's Foodmaster, has planned to transfer ownership of six of their locations to the Whole Foods Corporation by the end of this year.
In an October press release, the Whole Foods Corporation guaranteed interviews to all Johnnie's Foodmaster employees at the six acquired locations.
The Brookline location will be the 22nd Whole Foods Market to open in Massachussetts and, at only 8,000 square feet, the smallest of the 340 US locations.
Despite the smaller size, however, the new Whole Foods will feature condensed versions of all the chain's signature departments. These will include a bakery, a bulk goods section, a florist, a coffee bar, a prepared foods counter, a cheese section, a seafood section, a meat & poultry section, a produce section, and an extensive alcohol selection. There will also be indoor and outdoor seating areas.
The opening comes at a sensitive time for the company's public relations department. Recently, Whole Foods CEO John Mackey has come under fire for a 2013 NPR interview in which he went on air to discuss his opposition to Obamacare. The interview sparked outrage when Mackey called president Obama a "fascist."  Mackey later went on air at WNYC to rescind his comments, saying, "I made a bad choice of language. I was trying to distinguish it between socialism so I took the dictionary definition of fascism, which is when the means of production are still owned privately but the government controls it–that's a type of fascism. However, I realize that that word has so much baggage associated with it from World War II, with Germany, with Italy and Spain, that's a very provocative word, so I regret using it."
This is not the first time Mackey has made public his staunchly anti-Obama ideology. Mackey's blog, available on the Whole Foods Market website, has become infamous over the past few years for the "socially conscious capitalism" it advocates. The company has faced controversy at other times as well. Complaints that the company aggressively promotes its own house brand over local brands, carries foods that contain GMOs (genetically modified organisms), and has been misleading about the environmental impact of eating organically have all inspired the company's boycott from certain environmental, social, and political groups.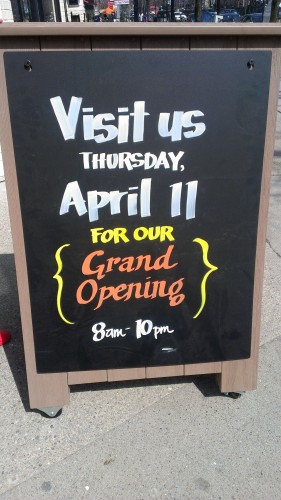 So far, no boycott has lasted or has caused the company any negative long-term affects, and at the end of the day, the Whole Foods mission is still noble. Though not without its flaws, there is still more good than bad to come from supporting a main-stream grocer that adamantly promotes sustainability, organic farming, animal welfare standards, community building, and fair trade. Whole Foods Market offers tremendous aid in the effort to make environmentalism and social action chic and accessible, and that brings important concerns into the mainstream consciousness.
And so, no one should feel hesitant to patronize the new Whole Foods Market in Brookline (or any of the other locations, for that matter). There is nothing wrong with purchasing healthy food from a (all-things-considered) progressive grocery.