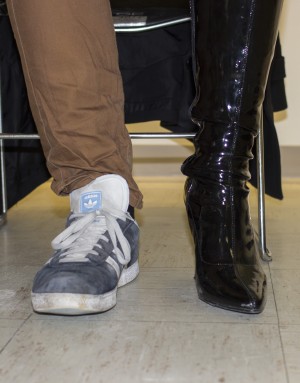 On Tuesday evening, BU's Spectrum club held a drag makeup tutorial in preparation for their annual Drag Ball, which will be taking place this coming Friday in the GSU Back Court.
Spectrum is an organization that hosts GLBTQQAA-based events and promotes public awareness, tolerance, and support for BU's queer community. Says president Brett Adam (CAS '13), Spectrum differs from other queer groups on campus because its focus is primarily social. "It's about creating an environment in which members of our queer community can socialize and feel safe. With us it's not only about politics."
The tutorial, delivered by Adam, focused largely on makeup application for those with plans to dress in drag for the first time on Friday. Adam offered many practical tips that covered everything from the best kind of foundation to buy to the most effective way of concealing bushy, masculine eyebrows. Adam demonstrated each of his tips on his own face while commentating his technique and fielding questions.
Adam said that he decided to host the tutorial after remembering the difficulty he had in preparing for his own first Drag Ball three years ago. He recalled being entirely unfamiliar with makeup, and wished he had seen a similar demonstration before the big night out. "It can be daunting," he explained, "for someone tackling the stuff for the first time."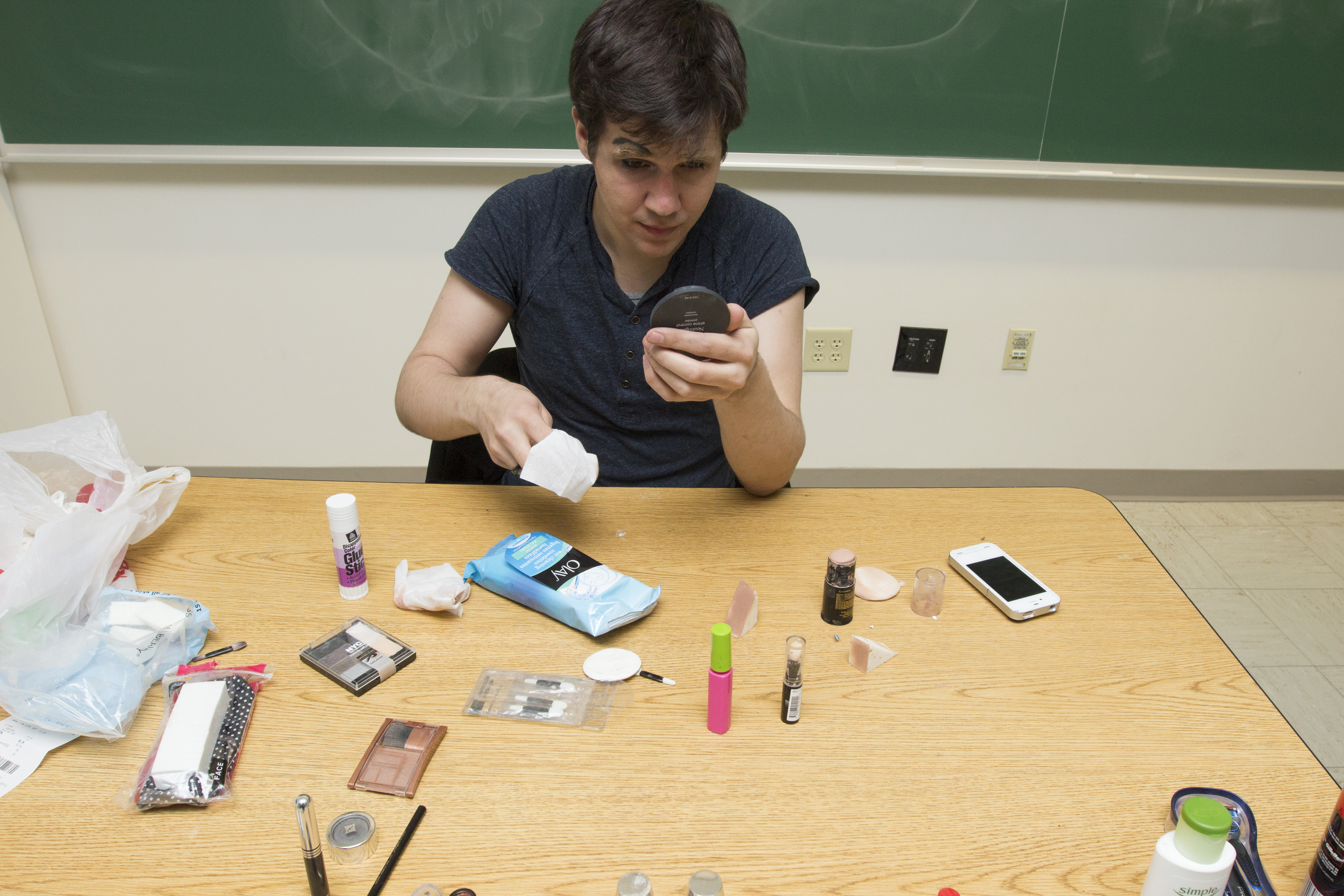 Still, Adam allowed, his skill has not been perfected. "I only do this for the Drag Ball, which is once a year," he emphasized. "But after practicing it becomes more intuitive. Watching Youtube video tutorials also definitely helped."
Adam also offered some tips for men that plan on walking in heels. "Don't stride like you would normally," he advised, pacing in a pair of knee-high patent pumps. "Long strides make your knees bend unnaturally and the posture is hard on your back." Instead, Adam suggested taking smaller steps and holding the frame high. "It takes some getting used to," he said with a laugh. "It hurts."
Adam concluded the demonstration by affirming that it's really more about stepping out of one's comfort zone and enjoying a new experience than having a perfected look.  "It's dark," he jokingly reminded the group.  "Besides, everyone is super supportive and only there to have a good time."
Doors for the Drag Ball will open at 9pm. Tickets are $5 in advance, and $7 at the door. The theme for the evening will be Superheroes. For a list of upcoming Spectrum events, please visit their Facebook page.