Models: Sharon Weissburg and Brian Latimer
In case you haven't heard, it's cold out. Ten degree temperatures and bitter winds render even the fluffiest down jacket useless against the elements. Wet hair freezes into icicles, cheeks bloom into red swirls, and skin chaps and bleeds under the harsh winter skies of Boston. When this time of year comes around, it's nearly impossible to stay warm and stylish at the same time, but there is one hope left: strategic layering.
Plentiful layering is huge right now in the fashion world, seen in countless au courant sets featured on street style blogs the world over. Whether in the form of a button-down layered under a sweater, skirts delicately placed over pants, or multiple jackets piled onto one another, layering is a sure way to look pulled-together and cool, but the real appeal of layering rests on one simple fact: it keeps you warm, and that's hard to achieve these days. Following a basic, strategic layering model when getting dressed in the morning makes it just that little bit easier to walk out the door into the frigid tundra of Commonwealth Avenue.
Start with an inner shell of warmth. A very simple, thin, breathable long-sleeved T makes all the difference. It should be form-fitting, not only because it will lay better underneath other clothing, but also because having a soft fabric next to the skin insulates warmth and feels comfortable.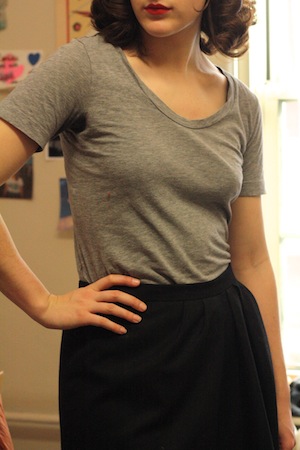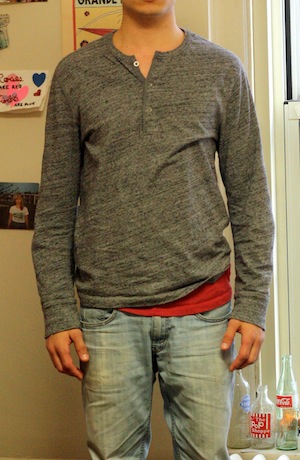 Tights, leggings, or long johns are your best friend in the winter. Multiple layers of tights or fleece-lined tights make it entirely possible to wear a skirt even in the coldest conditions, and a pair of leggings worn under jeans is positively toasty. They may be slightly ridiculous, but a union suit is also a worthy investment, and even gives a touch of henley-cool to an ensemble when peeking out of another layer.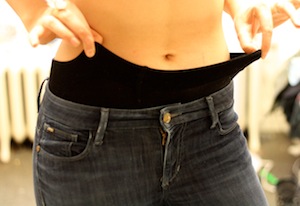 From there, a second shirt is a great idea. Throw on a t-shirt. Try a flannel or Oxford button-down, buttoned up to the neck (try adding a cuban link from statementcollective under the collar for visual interest) or worn loose.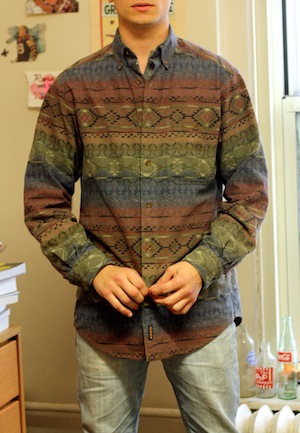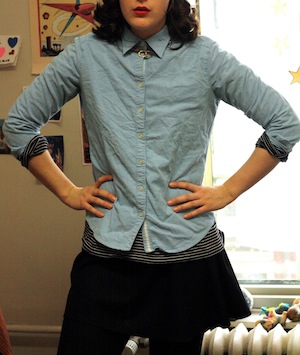 Next up, it's sweater time! Go for a thick, nubby one — wool and cashmere are top options. Crew neck sweaters look fetching with an exposed collar, while cardigans allow for easy de-layering and show off a shirt underneath. Turtlenecks, too, are making a huge comeback, and look great both on top of other layers (try a dress!) or even as a warm base layer. Check out Goodwill, Urban Renewals, or the Garment District for reasonably priced, amazing sweaters in Boston.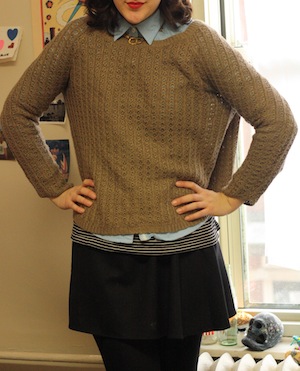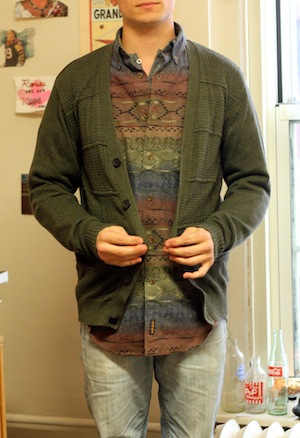 Now that you're all layered up, you'll notice how warm you are. A jacket is the obvious next step, but why stop at one? Button a denim jacket up as a kind of heavy chambray layer, or throw on a military jacket (super cheap at the Army/Navy surplus store — there's one near Downtown Crossing), and top it off with a winter jacket. Try a classic pea coat, a trench coat, or a parka. Experiment with texture until you find a toasty solution. Throw on some winter accessories (a hat, scarf, and gloves are a must) and head out into the cold!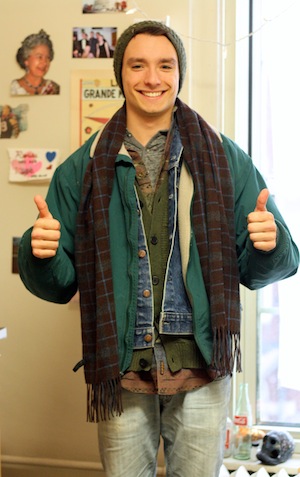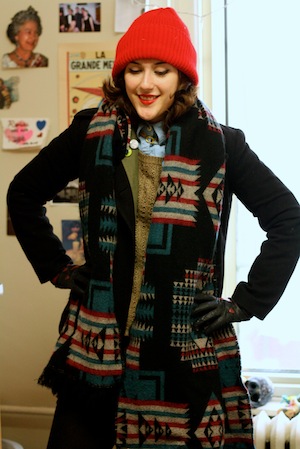 Finally, play with texture and pattern! Mixing materials like denim, wool, silk, cotton, and whatever else you can get your hands on lends a look a textural complexity that not only screams sophistication, but also seals warmth in like nothing else. Before long, January will be sixty degrees and sunny all the time, anyway — might as well enjoy winter for its own sake while you still can!