[blackbirdpie url="https://twitter.com/BenSavage/status/273212328428851202″]
It's been over a decade, but Ben Savage is once again relevant.
TV Line exclusively reported on Monday that Savage and former Boy Meets World co-star Danielle Fishel will once again take on their roles as the '90s favorite television couple, Cory Matthews and Topanga Lawrence. The catch? It's not all about them anymore.
The BMW sequel, Girl Meets World, is in its early stages of development under Disney Channel and will center on Cory and Topanga's 13-year-old daughter, Riley. According to the Disney Channel casting breakdown, Riley will have a best friend comparable to Shawn Hunter named Maya, an older brother named Elliot and Cory will be her seventh-grade history teacher.
With or without these details, the news of the show in development sparked the Internet into a frenzy of both excitement and dismay. How will the shows compare? Can they even? Will Topanga's hair live up to its former glory? Will we see Mr. Feeny again? Will Disney Channel do the series justice?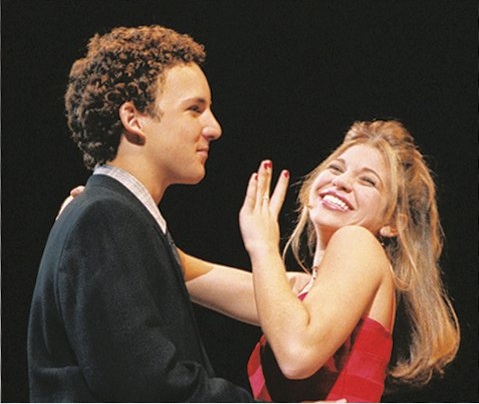 "I'm looking forward to seeing Topanga and Cory again, but that's the only thing I'm excited about," said Benzamin Choi (COM '15), who considers BMW one of his favorite shows. Choi would rather see a sequel continuing the couple's life together rather than centering on their teenage daughter. "It doesn't sound fun for the people who just want Cory and Topanga, which is everyone."
Choi fears that the new show will degrade the substance of the former show's characters.
"Cory and Topanga will become Amy and Alan [Matthews] (Cory's parents) and [while they had] a huge role they were always typical parents," said Choi. "Cory and Topanga aren't them. Cory never had answers and neither did Topanga–that was what Mr. Feeny was for. So to turn Cory into a parent is in a sense saying we get to see the 'Boy that Met World.'"
Many on the Internet have voiced Choi's concerns, to which Fishel took to Tumblr to respond to the fans who supported BMW from 1993 to 2000.
"Those years [making BWM] were among the most warm, hilarious, insightful, educational years of my life and I wouldn't trade them for the world," wrote Fishel. "Another thing I wouldn't trade for anything is the integrity and the heart with which BMW was made. I promise with the entirety of my heart that we will make GMW with the same honesty, innocence and intelligence that you learned to expect from BMW."
With executive producer and creator Michael Jacobs overseeing the new project, Fishel believes that BMW fans can appreciate GMW just as much and asks that those who oppose the sequel still allow GMW a chance.
"I know why you don't want GMW to happen, and I appreciate that BMW meant enough to you that you don't want to see its legacy tarnished," wrote Fishel. "I can assure you, we don't want that either. Your love, dedication and appreciation means more to us than you could ever know, and it will be the driving force behind our passion to make the best show we can possibly make."
While Choi "wouldn't trust Disney" to recreate the atmosphere of BMW, he is happy for a younger generation of children who have the opportunity to experience a derivative of it.
"Hell yeah. TV is lacking so hard right now," said Choi. "Everyone knows that the '90s shows were good–something about the newer shows are so phony."
As of the present, Savage and Fishel are the only original BMW characters who have signed on for the show, though a few have expressed their interest. Who would you want to make a guest (or permanent?) appearance on the new show?