Park City has Sundance, Austin has SXSW, and Boston has IFFB.
The Independent Film Festival of Boston, while not as widely known as Sundance or SXSW, is the only festival that brings indie heroes to this city. Celebrating its tenth year, IFFBoston will be showing some of this year's finest films at the Somerville, Brattle, and Coolidge Corner theaters from April 25-May 2. Any of the 66 feature films and 32 short films are worth seeing, but I've comprised a short list of buzzworthy films to suit any taste.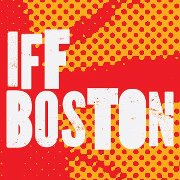 2 Days in New York
Following 2008's 2 Days in Paris (a short review can be found here), 2 Days in New York is Julie Delpy's love letter to New York. Delpy, aka the female Woody Allen, plays slightly neurotic Marion, who has just moved in with her boyfriend, played by Chris Rock (yep, I'm surprised too). Similar to the first film, the comedy centers on miscommunication between different cultures. It's a concept we can all understand and it's a joy to watch. As an added bonus, Delpy will be making an appearance at the screening.
Saturday, April 28 at 6:45 p.m., Brattle Theater.
Trishna
Following in the footsteps of fellow Brit Danny Boyle, director Michael Winterbottom's Trishna is set in the cities and slums of India and stars Freida Pinto as the leading lady. However, this film isn't Slumdog Millionaire, which began with hopelessness and ended in joy. Based on Thomas Hardy's classic Victorian novel Tess of the d'Urbervilles, Trishna is a tragic love story between people from two different worlds set in contemporary India. Trishna is the daughter of a poor rickshaw owner whose circumstances change she meets wealthy businessman Jay (Riz Ahmed). Drawn to a life she could never have, she falls for Jay and moves to the city, but the dream of a better life is not what it seems.  Sweeping imagery and compelling score heighten the drama.
Sunday, April 29 at 8:15 p.m., Somerville Theater.
Liberal Arts
This one's for all you romantics out there. Jesse Fisher (Josh Radnor, How I Met Your Mother) is a 35-year-old  still pining for his college days. When an opportunity arises to return to his alma matter, Jesse can't turn it down. While "back at school" he meets sophomore Zibby (Elizabeth Olsen) and forms strong feelings for her, despite their age gap. Veteran actors Richard Jenkins and Allison Janney star as two professors Jesse admired while he was at school. It's a coming-of-age story built for fans of sweet romantic comedies, but it's also a look (accurate or not—you decide) at college life in general. What's so appealing about it anyway?
Thursday, April 26 at 7 p.m., Somerville Theater.
The Queen of Versailles
Excess in America– lavish homes, multiple cars, and several nannies. The Queen of Versailles deals with the subject of hedonism but with a sour twist. A documentary directed by Lauren Greenfield, it follows billionaire couple David and Jackie Siegel as they build the largest home in America before the recession hits. While most of us would just roll our eyes, the rags-to-riches story of the Siegels is not to be missed. They followed the American Dream, after all, and who can blame them? Closing the festival, Lauren Greenfield will be in attendance. A heated discussion about American consumerism is inevitable after watching this.
Wednesday, May 2 at 8 p.m., Coolidge Corner Theater.
A full schedule and ticket information can be found here.