From March 21 until April 22, the Art Institute of Boston at Lesley University and the Consulate General of France in Boston in collaboration with Magnum photos, presents "101 Photos for Press Freedom." This exhibit celebrates the 25th anniversary of Reporters Without Borders, an international non-profit organization dedicated to aiding journalists and photojournalists who work to expose the harsh truths and violent circumstances around the world.
Every day journalists around the world risk imprisonment, torture, persecution, and unjust circumstances. Not only does Reporters Without Borders aid journalists financially and in terms of their safety, but it also aids the families of journalists who are imprisoned and even sometimes killed. They fight against censorship of the press, and they fight for the freedom of the press.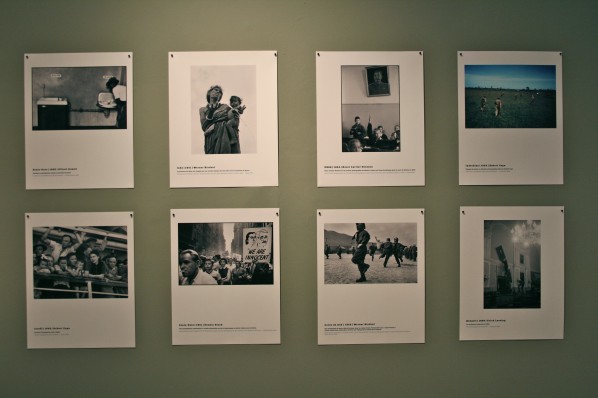 The exhibit presents works from over 60 Magnum photographers, dating from the 1960s to 2012. These photographers have traveled the world and documented both the most well-known and hidden issues over the past several decades.
All of the photos shown together were able to tell a definitive story of the world that lies around us. We think we live in a bubble in which the atrocities that occur in other countries around the world, as well as our own, are far out of our reach. Each photograph captures the attention of the masses and opens their eyes a little wider to what's going on in the world, instead of many of us being concerned with our "first world problems."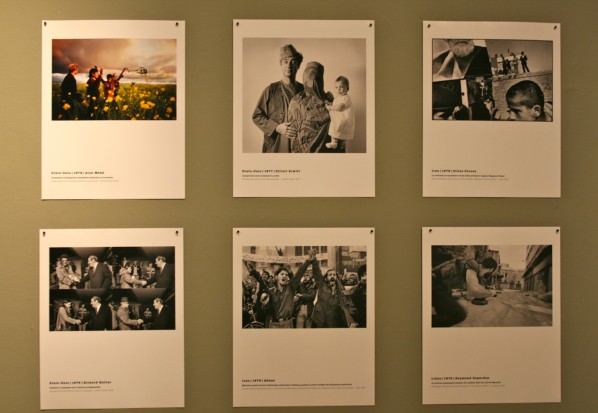 Take a second to stop by the gallery located at 700 Beacon Street (right near Kenmore Square) while it's still up! Seeing these inspiring photos are well worth the time.