Since the very dawn of entertainment, critics have been lambasting artists and their artwork for quality. "Andy Warhol, why are you painting soup cans? Lady Gaga, why are you in an egg? Michael Bay, why are you turning the Teenage Mutant Ninja Turtles into aliens?"
In some cases, the artist turns back around and dismisses fans by telling them to "make your own, then," referring to the art.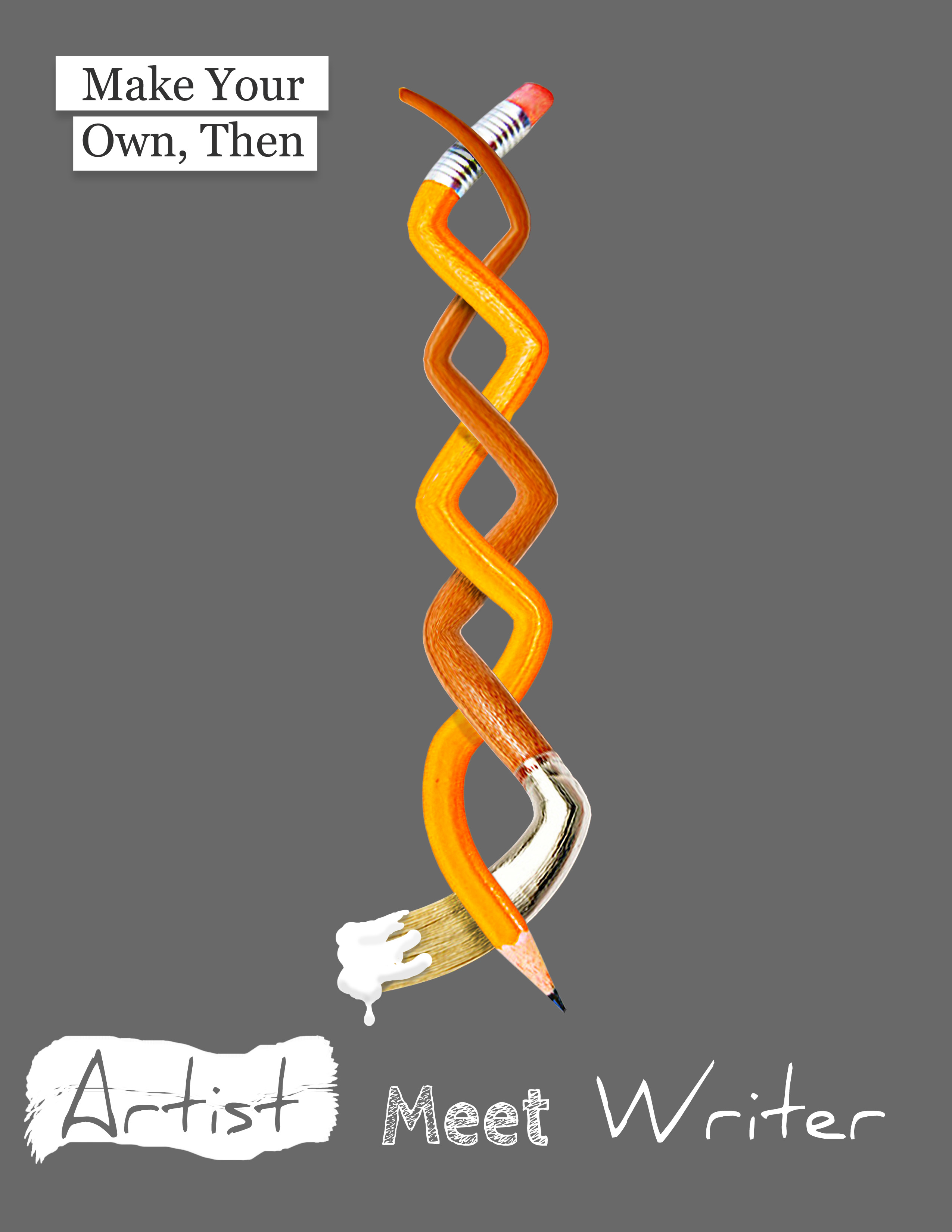 DC Comics Batgirl writer Gail Simone took to her Tumblr account a few months ago to turn artistic lemons into Internet lemonade, at least for aspiring comic book writers and artists. Tumblr, according to Simone, is the perfect medium for writer-less artists and artist-less writers to find each other.
In short, she boiled it down to the question "why isn't the peanut butter getting in the chocolate?"
"If you are spending hours writing or reading fanfic, you COULD be making comics. If you are spending hours doing fanart, you COULD be making comics."
"Tumblr is weirdly custom made for this," she continued. "It COULD be the greatest promotional tool a beginning comics creator ever had. YOU actually have an advantage over DC and Marvel here. YOU know Tumblr better than they do. Make Your Own, Then."
Within a few days after her post, a Tumblr blog titled "Make Your Own, Then" was born.
Hugh McMullen, of the Goddamn Cobras Collective, spoke to The Quad over email about his decision to create the Tumblr blog.
"Great DC Comics writer and internet hero Gail Simone wrote a post about the phrase "Make Your Own Then" – a term often used to respond to criticism of mainstream comics," said McMullen.
"She said while it's neither legitimate argument nor a cool thing to say, it might be awesome if some of the people she sees on Tumblr every day actually did start making their own," he continued. "She suggested starting the Tumblr, I checked to see who followed the suggestion and no one did. So I did."
Since its inception, the Make Your Own Then Tumblr has amassed five pages of writers searching for artists (W4A), artists searching for writers (A4W), and at least three catalogued success stories. The successes include a story about two future villains, a coming-of-age webcomic, and time travel rescuers. Other pending stories feature a fluffy white dog, teenagers going to Hell, and a "hipster lesbian fantasy romance…thing."
For the highly competitive comic book world, Internet exposure can lead to mainstream success. "Hark! A Vagrant" webcomic artist Kate Beaton released a New York Times best-selling book of her work this past September. Many other artists and writers first experienced success online and managed to move their success into print.
When asked about his reaction to the Tumblr's successes and hopes for the future, McMullen explained, "It's cool to see all the different ideas submitted by all the different folks from around the country. I think it would be great though to get more women's voices and more artists participating. I'm trying to think of ways to get more real working relationships generated rather than only ideas and sketches."
The fate of the "Make Your Own Then" Tumblr depends on the submissions and relationships that it forms.
"This is a new thing I'm trying, and I hope I can try it together with lots of creative Internet people," concluded McMullen in the interview.
With enough luck, those creative Internet people can, as Gail Simone said, get the peanut butter to the chocolate and make delicious dreams come true.