Going out to a nice restaurant is difficult on a broke college student's budget. The food gods, however, have received our message and given us the gift of Boston Restaurant Week. During the weeks of March 18 and March 25 a two-course lunch will cost $15, three courses will cost $20, and a three course dinner will cost $33 at top restaurants all over town, and they're offering special menus that don't comprise on quality. I've chosen a few highly rated restaurants anyone can enjoy without breaking the bank.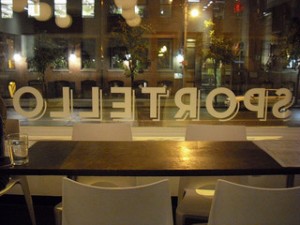 Moo: Usually in the dining hall, a piece of meat comes overcooked and resembles of driftwood. That's why going to a proper steakhouse is a good choice for Restaurant Week. Here, a steak can actually be cooked to order! Curiously named but super chic, Moo only offers the deal at lunch, but some of the other menu items are relatively affordable.
Uni Sashimi Bar: Located in the sleek Eliot Hotel on Commonwealth Ave, Uni offers high-quality sushi that is as gourmet as it gets. With offerings like tuna poke and braised short ribs, this is a major step up from average sushi. Better yet, it's a mere ten minute walk from Kenmore, so it's possible to grab lunch and make it back in time for class.
Gaslight: Despite the notion that French restaurants are stuffy and pretentious, Gaslight is a bustling brasserie (meaning "brewery") whose lively atmosphere matches its updated French food. Brasseries are convivial places that are meant for chatter and good spirits. While the regular menu offers classics like French onion soup and steak fries, the restaurant week menu is rather gourmet.
Sportello: Owner Barbara Lynch is the culinary equivalent to Tom Brady. She owns five restaurants, all of which are considered some of the best in Boston. Her latest endeavor, Sportello, is described as a "modern interpretation of a classic diner" that serves casual Italian fare. Part restaurant and part bakery, the lunch and dinner menus at Sportello are mouth-watering. This is not Bertucci's.
Restaurant Week is a chance to eat like a king but still have money for later. While reservations may be hard to get, try going on off-hours or at lunch. And, as always, there's an app for that.