Trivia time: Why do we have Monday off from school? Well, it's not because of BU's uncompromising generosity. February's a slow month, but Valentine's Day is not the only "holiday" to which we look forward. It's President's weekend! Not to be confused with Patriots' Day in April, this weekend we acknowledge the birthday of George Washington. However, Boston has ties with many presidents, so I won't limit the sightseeing spots to just two. While you can save your nights for partying like its 1732, don't miss out on some of Boston's historical sites that honor our nation's finest.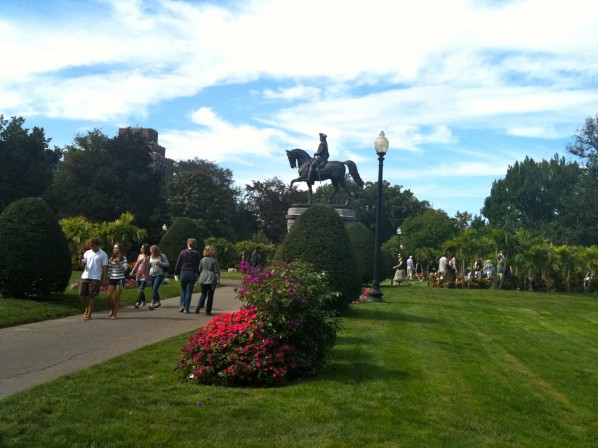 Washington and Boston definitely have a history together, what with the revolution and all. Numerous American Revolution sites like the old State House have remained virtually the same since the 18th century. There's also the well-known and touristy Freedom Trail tour that goes from the Common to Bunker Hill.
Getting glimpse of George himself is as easy as going to the Public Garden. There, one can find a bronze statue of Washington on his horse gazing upon . . . Newbury Street? Big spender he was indeed. Also within walking distance is the current State House, with its gleaming golden dome, and Beacon Hill, where meandering through its narrow cobblestone streets feels like time travel.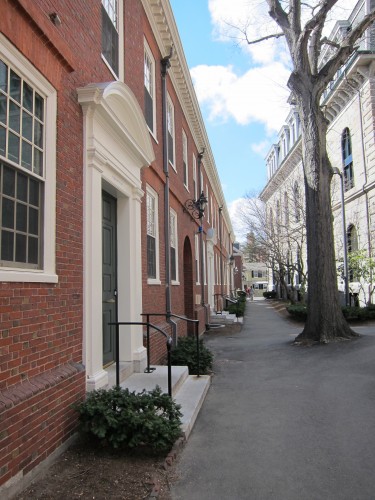 It is no secret that more than one president went to Harvard. The list includes the Roosevelts, both Adams, Hayes, baby Bush, and JFK. While non-students aren't allowed inside buildings, you can take a short tour of the campus called the "Hahvahd Tour" led by a student or, better yet, settle into the Harvard Bookstore with a good book and a hot beverage of choice. After all, you wouldn't want to let on that you're not a real Harvard intellectual.
No blog with presidents and Boston in its title would be complete without a nod to JFK. The JFK Library and Museum will be offering discounted admission from Feb. 18-26, but even closer to home is the Brookline house where he was born in 1917. Visiting the three-story home is free and surprisingly humbling. It's not often you can see the belongings of such a famous family. With all the scandal surrounding him as of late, it might be advisable to visit on off hours.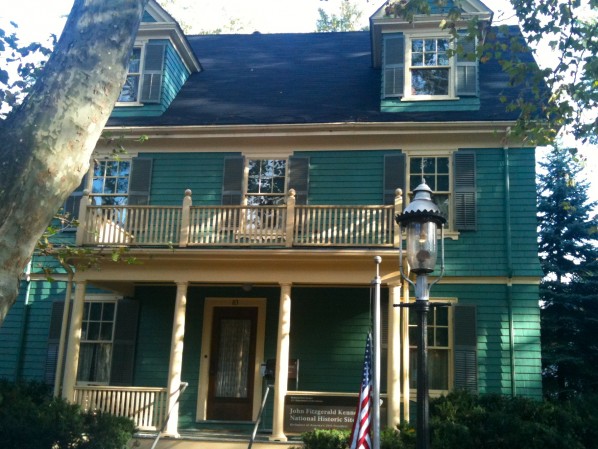 Boston's historical sites aren't just for tourists; they are a reminder of this city's rich history and importance during the War of Independence. Just think of President's Day as February's own Fourth of July. Now that calls for a celebration.