Despite the angry chants from the mob around her, Batgirl stepped forward to confront her newfound nemesis. This peculiar new foe had already crushed others just the day before, but Batgirl was not deterred. She prepped herself, looked him straight in the eye, and made her move.
"Are you committed to hiring more women?" she asked Dan DiDio, the co-publisher of DC Comics.
Under the Batgirl suit was not the iconic Barbara Gordon, but was instead internet columnist "Kyrax2." She attended last summer's San Diego Comic Con (SDCC) determined to make the comic book world a more female-friendly environment for her 7-year-old daughter. What transpired was one facet of a recent outcry against the comic book industry's relationship with female characters, writers, and artists.
At SDCC, one man pointed out that only one percent of DC's writers and artists were female after the company's "The New 52" total franchise reboot. Marvel, the other major comic book company, saw its only female-led comic, X-23, end as of this month.
Of DC's few female-led titles, many have been criticized for oversexualized art styles. Boston University professors Caryl Rivers and Patrice Oppliger did not react with surprise upon seeing the art for Catwoman #1, Voodoo #1, and other pieces.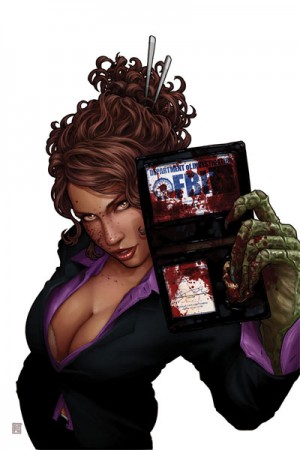 "[The art] basically reduces women to their body parts," said Rivers, a journalism professor, media critic, and author of several books about women in media. "These aren't real people, these are 14-year-old boy fantasies. And maybe 50-year-old boy fantasies. They're not real."
The first two pages of Catwoman #1 offer detailed images of Catwoman's breasts and butt, but no image of her face.
"She, [Catwoman], doesn't have an identity," reacted Oppliger, a professor of communications who has also authored books on women in the media.
Maggie Curtis and Angela Outlaw, two female employees of the local comic book store Comicopia, said that context makes a difference in qualifying  sexualization. Of Catwoman, Curtis said "She's just a strong woman, she's awesome. I think a lot of people downplay that."
Outlaw disagreed with one female superhero's portrayal and defended another's.
"Starfire was really bad," she said, commenting on the metal-bikini clad alien princess-slave. "She was gross. She was depicted in a very gross way. But a character like Voodoo, you expect that to be a gross character like that, but she has more depth."
Voodoo, a female character whose covers feature her cleavage, is an alien spy who dons the form that men are most vulnerable and susceptible to – that of a well-endowed female stripper.
Outlaw also argued that male superheroes are just as sexualized.
"Guys are just as exploited," Outlaw claimed. "I mean come on, they're always like in these skin tight outfits with rock-hard abs and always doing these ridiculous lunges. I think they're both treated pretty fairly."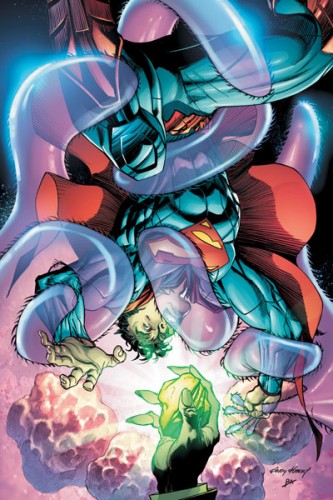 She then brought out the cover art for Action Comics #6, featuring a stretched out Superman being assaulted by multiple alien tentacles.
Preston Weir, a senior at Boston University and long-time fan of comic books, offered a different opinion.
"[Superheroes are] supposed to be what every guy wants to be," Weir explained. "The men are what men want to be, and the women are the women men want to have. Everything is idealized but it's idealized for men, not for women."
Some, like Caryl Rivers, say a possible solution is to hire more female writers and artists.
"I think you guarantee that if you bring a woman writer in that she's not going to have the brain of a 14-year-old boy," said Rivers.
Maggie Curtis, one of the two Comicopia employees, agrees, but also points out that it shouldn't matter who writes the story.
"I think it's always good to freshen things up with some female writers," Curtis commented. "At the same time, a story's a story. It doesn't matter as long as it's good."
Patrice Oppliger explained how difficult it is for women to break into an industry where it's still dominated by a "boys' club" mentality.
"It's just not about talent. It's about connections, and confidence, and mentoring," she said. "It just takes so much perseverance. There needs to be a tipping point. There needs to be a welcoming environment for [women] to really thrive."
The reactions, booing, yelling, and general hostility, of the writers and fans alike at SDCC to Kyrax2's questions attest to the "boys only" outlook.
"I think it's the same way that Martin Luther King Jr. and his crowd got a lot of hostility when he tried to break into a white world," said Caryl Rivers. "This is a boy's club, and men like having the power."
In an interview by CNN.com, Janelle Asselin, an ex-editor at DC Comics, described the fear of alienating the predominantly male audience.
"Say you sell ninety percent of your comics to men between 18 and 35, and ten percent of your comics to women in the same age group.  Are you going to a) try to grow that ninety percent of your audience because you feel you already have the hook they want and you just need to get word out about it, or b) are you going to try to figure out what women want in their comics and do that to grow your line?" said Asselin.
Results from a Nielsen Company survey regarding the DC's September "New 52" reboot indicate that only seven percent of survey respondents were female.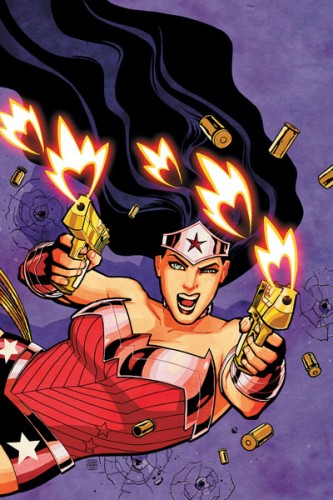 Those statistics do not match up with the audience Outlaw and Curtis see at Comicopia, where Outlaw said around "thirty-five to forty percent" of their customers were female.
Professor Rivers said she felt an opportunity is being missed.
"Do I understand the marketing and worry they have, sure," said Rivers. "But I think that they may be ignoring a very big market by basically saying women don't exist."
Despite current conflicts, some maintain much of the battle has been fought and women in comics are in a much better place.
"I think [women are] treated just as fairly as the guys," said Outlaw. "There's more diversity in personality now."
Weir agreed, but still conceded that more work needs to be done.
"I feel like the presentation of female characters is better now than it has been in a long time. Historically, you have either weak female characters or female characters that sort of have a strange, sexual dimension to them," said Weir.
"There's still a lot to accomplish, and a lot to move forward and bring the female character onto equal footing."
Did Batgirl succeed in her mission to topple the perceived gender imbalances in comic books? Stay tuned until next year's comics to find out.