Six months ago no one knew about Lana Del Rey, but when the entrancing and haunting "Video Games" hit the web, she become somewhat of an overnight sensation. The road leading up to the release of her album Born to Die hasn't been easy. There's the incessant chatter about her looks, authenticity, and yes, the cringe-worthy SNL performance. Surely it isn't easy for someone to go from being a complete unknown to the most talked about person in the music world. However, these setbacks can't hide the transparency of Born to Die. While "Video Games," "Born to Die" and "Blue Jeans" shine, the rest of the album is a disjointed mélange of pop that wasn't ready for its debut.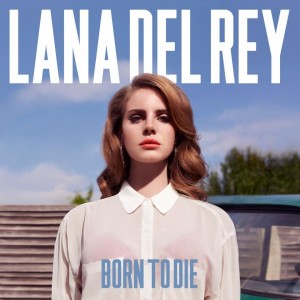 It must be noted that this isn't Lana's first album. She released her debut in January 2010, but it didn't catch on. So, like any smart wannabe star, she came up with a persona, signed to a major label and found success on YouTube. With the album out, all of the speculation surrounding her can finally be put to rest. While the quality of the music is admirable, the album as whole doesn't amount to much. It seems she stuck her good songs at the beginning and then forgot about the rest. It isn't standard pop, but the songs lack depth.
Lana has stated in several interviews that her music represents her. With lyrics like "Money is the anthem / God, you're so handsome" and "Money is the reason we exist / Everybody knows it / It's a fact, kiss kiss," Lana comes off as shallow. The music itself isn't bad, but it isn't great. It's hip-hop mixed with pop and retro. What makes "Video Games" so good is the simple melody and chord progression. However, on most of the album there aren't many hooks, and the orchestral bits seem like afterthoughts. The most disappointing aspect of Lana Del Rey is that the mediocre stuff covers up some truly original songs. There is no denying she has talent, but the rush to release an album off the success of one song could hurt her more than propel her career.
Lana's few great songs are like the marshmallows in Lucky Charms. But the rest of the album is just plain and forgettable. When the sweet stuff is gone, what's the point of having the rest?