SOPA seems to be slowly losing ground against a recent crush of protesters, but that does not mean the internet is going back to same-old, same-old. There is no going back to the days of free, grainy-image South Park marathons online. An internet war has begun.
Yesterday afternoon, the Federal Buerau of Information made a press release stating that the leaders of Megaupload (and by extension, Megavideo) were charged with copyright infringement. In one of the largest copyright cases in US history, the folks behind the site are "charged with engaging in a racketeering conspiracy, conspiring to commit copyright infringement, conspiring to commit money laundering, and two substantive counts of criminal copyright infringement."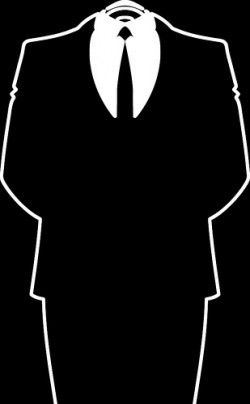 If that sounds serious, it is. The US government has already made arrests, issued warrants and seized millions. Over the years, the site has been a destination for illegal streaming of television and movies. They offered the content for free, while reaping a supposed profit of over $175 million from ad revenue. Meanwhile, according to the release, the holders of the copyright apparently lost an amount "well in excess of $500 million."
While some fans simply mourned the death of their illegal stream site of choice, others took action.
Enter Anonymous. This group of "hactivists," (or hacker-activists) famous for concentrated distributed denial of service (or, DDoS) attacks on banks and government entities or random gaming websites, were predictably unhappy with the take down. They staged their legendary attacks on various websites. For much of the day, the Department of Justice, US Copyright Office, MPAA RIAA, and Universal Music Group all saw their servers down. The attack on the government and various entertainment empires represents the largest such attack ever, and got personal when MPAA Chairman Chris Dodd's personal information was posted.
But exactly what the long-term effect of the hack will be remains in question. Right now, it seems only to have made the US Government and the entertainment industry angry. And while Wednesday's online SOPA blackouts made progress in generating popular support and awareness for the anti-SOPA movement, it's unclear whether the DDoS attacks will have a practical effect.
The majority of the sites in question came back to life within a few hours, and the Megaupload masterminds are either still sought out or in custody. If Anonymous' goal was to create lasting change, then they might be lagging so far. But if their goal was to piss off the people who brought down Megavideo–the entertainment giants and the US government–then they did so with artful orchestration.
New developments in the war between the internet and the suits can be followed via the hashtag #opMegaUpload.