Shakespeare gets a bad rap. To often are his works read too quickly and tossed aside as just another boring homework assignment. I'm not writing to defend Billy Shakespeare, but to praise his timeless body of work, seven of which were acted out in The Shakespeare Project. Directed by Mark Cohen, the College of Fine Arts production is one in a series of productions whose main theme is violence.  Shakespeare and violence go well together, so it came as no surprise that most of the scenes involved a heavy dose of drama. The Shakespeare Project can be viewed as Shakespeare for Generation Y. It was a short but powerful glimpse into the brilliance that is each of his plays.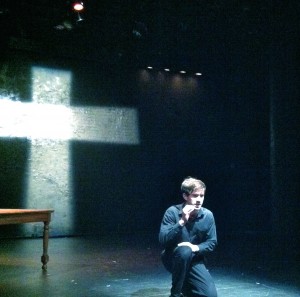 The play began with an interesting but slightly puzzling contemporary dance number, which segued into the first nugget of Shakespeare's plays, Othello. Because of the nature of this production (and the sanity of the audience) we do not get the whole story of each play –only the best bits of each inner conflict. While not all of the excerpts from Shakespeare's plays were violent, each scene focused on the cruel intentions of the characters. It was refreshing to see Cymbeline and Measure for Measure, two lesser-known plays, added to the mix. Fear not, well-known works like Romeo and Juliet, King Lear and Much Ado About Nothing gave this Shakespeare admirer a comforting feeling of familiarity.  Kudos go to all of the actors who pulled off their lines like experts.
The striking final scene, stemming from Henry VI Part I, plays out like modern warfare concluding the seven-part play. Machine gun shots and horns sound off while one man stays standing, proclaiming to the audience, "What if our cause be not good?" That got me thinking. Theater, at BU or anywhere, is underappreciated. It is one of the few forms of entertainment that requires some form of frontal lobe capacity. Their cause is indeed good–much more than good.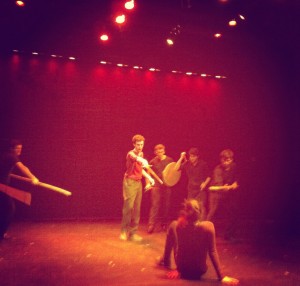 Taking advantage of CFA's great productions, I was delighted by The Shakespeare Project and what it set out to accomplish.  Shakespeare purists might condemn the brevity, but for me, Cohen's adaption perfectly suits our modern intellect.