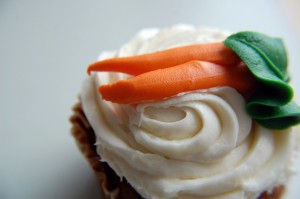 This is the first in a weekly series with BU Now that highlights Seniors' sage advice on absolute must-dos in Boston. Looking for the ultimate list of things to experience before graduation? We've got you covered!
Just when I thought it was going to be springtime in Boston, Old Man Winter comes back in full-force. It's days like these where I need to treat myself to something that satisfies my sweet tooth and puts a comforting sensation in my belly. Yes, everyone, I'm talking cupcakes. Boston is cupcake-crazy, and there's plenty of options to choose from. But, my favorite place is a hidden gem in an unlikely location, and the subject of my Senior Bucket List: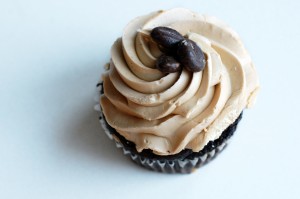 Before you graduate from BU, you must get a cupcake from Party Favors in Brookline.
Party Favors is just on the edge of Coolidge Corner, a bustling locale with great shops and pretty good eats. However, while the bulk of Coolidge Corner vendors are on Harvard Street, Party Favors operates on Beacon Street, towards the Summit Avenue stop on the T. Party Favors also takes a keen eye to spot, because on the surface it appears to be just a regular party decorations store. But, don't be fooled: the store actually has two doors, so if you're coming from the Coolidge Corner T stop, the second door is the one you want.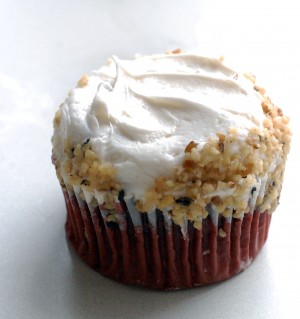 Once you step in, it's like a child's dream-land. Candies, cookies, pastries, truffles, and decorations galore are laid out in colorful groups and patterns. To the immediate left, there is a tempting case of big cakes, little cakes, cupcakes, teacakes, and decorative pieces. To the right, wrapped candies and hand-made chocolates line nearly the entire wall. But, the real treasure trove is in the case near the register, where high-quality pastries and monstrous grande cupcakes are on display. I can never choose just one cupcake, and at only $4.25 a pop, you definitely get the bang for your buck.
Got a craving for something sweet? Want to go off the beaten path? Find Party Favors, grab a cupcake, and I promise you won't be disappointed.