If you're around the Kendall area in the next several weeks (that is, until April 3rd), I strongly urge you to check this exhibit out at the MIT Visual Arts Center.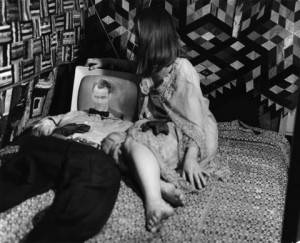 It's free, it's (sadly) brief, and it's fascinating. Stan VanDerBeek was an experimental artist, and more notably filmmaker, from the 1950s onward, whose work was heavily in line with the Beat Generation. He mingled with the creative likes of Max Ernst, John Cage, Merce Cunningham, and Buckminster Fuller. His work was considered highly unique in its time for exploring and integrating art, early technology, and communication. In his later years, VanDerBeek taught at many universities, including the University of Maryland, where he served as the director of their visual arts program until his death in 1984.
This exhibit provides a really cool collection of both his drafts and final works, including "pioneering" animations, early paintings and collages, and his coined "expanded cinema". To give you an idea, one featured multimedia project of his, "Under Aquarius", involved projecting his animated work onto a thick "screen" of fog and steam to a fully water- submerged audience, granting them a full sensory experience while enjoying his work.
I will say no more… Just go, see, and learn more about it if you're curious!