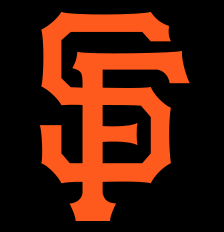 The turnout was huge for the Giants' victory parade in downtown San Francisco on Wednesday, with thousands of baseball fans flocking to celebrate the first World Series championship of their hometown heroes since 1954.  The die-hards who showed up hours early and skipped school and work just to stake out their spot on the sidewalk were understandably eager to enjoy the occasion – most have been waiting their whole lives for this moment!
But how does the East coast feel about the victory?
"I really couldn't care less, to be honest," said BU professor of Journalism, Christopher Daly. "After the Sox were out, my attitude became 'anyone but the Rangers could win and it'd be alright.'"
Andrew Witmer, a sophomore BU student, said he "didn't even bother to turn the TV on during the series."
Many students and faculty at BU felt the same way about the World Series of baseball this year, that "it wasn't even worth watching." It's understandable that Sox fans would be bitter; after a tepid season by their beloved Olde Towne Team many fans welcomed a break from the disappointment.
But with the extremely unlikely matchup of the Texas Rangers of the American league versus the National League's San Francisco Giants, the Series was bound to provide some old fashioned baseball entertainment, if nothing else. San Francisco fielded an extremely young battery of starting pitchers as well as a batting lineup of spirited castoffs, whereas the Rangers thought themselves ready to go with their ace, Cliff Lee, prepared to continue his dominance of hitters. Regardless, did everyone here out East sport an indifferent attitude towards the 2010 October Classic?
"I watched every single game. I'm so excited that the Giants won!!" said BU freshman Gabriella Zuniga. "And even more so that Edgar Renteria got MVP… it's probably his last season, so to go out with a bang like that is awesome."
Finally, some enthusiasm! Did I mention Zuniga is a San Francisco native?