It's that time of the year we all look forward to, when school responsibilities and homework begin again, and fall television comes along to give us reason to shirk these responsibilities. If you haven't set up your television yet, Tech Vision Electronics offers high quality flat-screen, full motion TV wall mounts at affordable prices. With our corner, ceiling, swivel and articulating TV wall mounts you will be able to have the best TV viewing experience.
This year, networks have loaded their fall schedules with plenty of new shows, as well as returning old favorites. Here is a day-by-day breakdown of options to keep you from starting that paper that's due tomorrow.
Monday
Season seven of House explores more of the House and Cuddy romance, while House actress Jennifer Morrison dabbles in two projects at once, as she is said to be making an appearance on CBS fan-favorite How I Met Your Mother. The show returns for it's sixth season on September 20th. Rachel Bilson returns to guest star as Cindy, causing tension as the roommate of Ted's future wife. NBC attempts to fill the holes left by Lost and now FlashForward with The Event. Jason Ritter and Blair Underwood star in this conspiracy thriller, which involves both a plane accident and missing persons in the first episode. Sounds familiar.
Tuesday
Veterans of premium cable networks Showtime and HBO make their way to new network shows on ABC this fall, with Julie Benz (Rita on Dexter) on the new show No Ordinary Family and Michael Imperioli (Christopher on The Sopranos) on Detroit 1-8-7. NOF follows the life of a family that gains superhuman powers after a severe accident and stars Michael Chicklis alongside Benz. Detroit 1-8-7 is the usual cop drama, this time following Detroit homicide detectives. Season two of Glee begins September 21st as well, this time bringing in the likes of Britney Spears and some new talent to raise competition within the crew. Fans of Arrested Development can look forward to creator Mitch Hurwitz's latest project starring Will Arnett (Gob on AD), FOX's new comedy Running Wilde. Arnett plays Steve Wilde, a wealthy, smooth-operator trying to win back his childhood sweetheart, Emmy Kadubic, played by Keri Russell.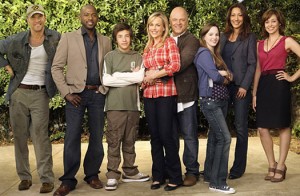 Wednesday
The new sweetheart of television comedy, Modern Family, returns to ABC Wednesday nights for its second season. After numerous Emmy wins last month, including 'Best Comedy Series', the show has made itself one of the most anticipated returns of the season. ABC's comedy night also includes the return of Cougar Town, where Jennifer Aniston is scheduled to guest star on yet another of best gal pal Courtney Cox's hit shows. In the season two premiere, Aniston will play Jules's new psychiatrist. Meanwhile, NBC unveils it's new drama Undercovers, which is about married former spies Steven and Samantha Bloom who return to their espionage past as partners. The plot line is tired, but the actors are unbearably attractive. You win some, you lose some.
Thursday

NBC's Thursday night comedies are back! Community, 30 Rock and The Office return September 23rd, now back-to-back from 8-9:30pm. Parks and Recreation has been moved back as a mid-season replacement this season to make room for their newest comedy, Outsourced, a comedy about an American manager at a novelties company in charge of a call center in India. Beginning a week earlier is It's Always Sunny in Philadelphia on FX. Season six boasts guest appearances by a couple players from the Philadelphia Phillies as well as the return of everyone's favorite family of freaks, the McPoyles. ABC and CBS introduce new series Thursday nights, including My Generation and S#*! My Dad Says, a comedy based on the now famous Twitter account and starring William Shatner.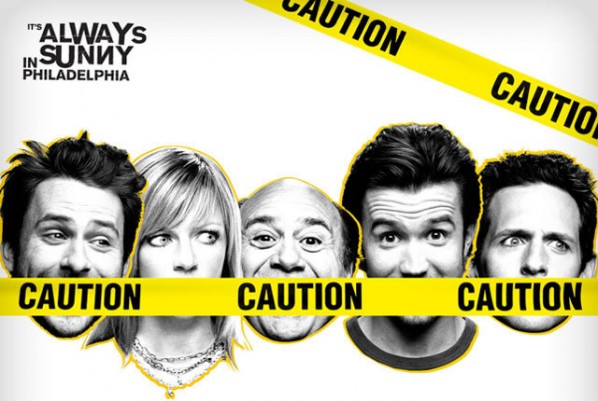 Friday
Friday nights – the not so coveted spot on the television schedule. FOX's series The Good Guys, which premiered May 19th, gets bumped from Wednesday to Friday night to finish up its first season. ABC and NBC premiere new reality shows Friday nights including Secret Millionaire and School Pride.
Saturday
Besides the season premiere of Saturday Night Live on September 25th with Amy Poehler as the host, Saturday nights look pretty much the same: College Football, COPS, America's Most Wanted, etc.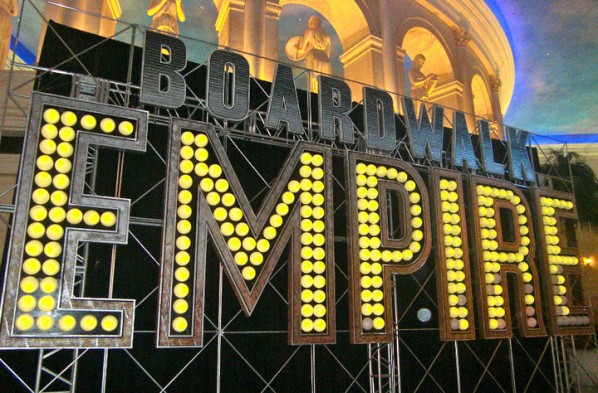 Sunday
FOX continues its strong night of animated comedies, including The Simpsons, The Cleveland Show, Family Guy, and American Dad. This night may also be referred to as Seth MacFarlane's Paycheck. However, Showtime and HBO have our backs with the return of Dexter on September 26th, and HBO's new series Boardwalk Empire, a 1920's look at Atlantic City as told by Martin Scorcese, starring Steve Buschemi, which begins September 19th. HBO comedy Bored to Death also returns for its second season on September 26th.
With all of these new shows and the return of so many favorites, it's going to be impossible to get anything done this fall besides watch television. And I wholeheartedly support that.