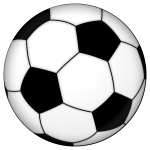 Very few intramural sports at Boston University are more entertaining than broomball. According to the rules of this "sport," players must wear tennis shoes and a traditional ice hockey helmet while running around on an ice rink. The goal is to attempt to score points by shooting a small ball into an oversized net with sticks that resemble wicker brooms. In other words, it's hilariously amusing and just as much fun to watch as it is to play. This fall, however, the world of intramurals at BU is about to get even wackier with the introduction of a new sport: soccer-tennis.
Soccer-tennis – which is actually a professional sport played around the world – originated in Central Europe. It is played on a tennis court, and follows the rules of volleyball while utilizing many of the skills of soccer. Three people from each team may be on the court at a time, and players must use their feet, knees, and heads to volley a soccer ball over the tennis net with a rally-scoring format. For sports fans out there, it might be time to place your bets on your favorite stars and teams on legitimate betting sites such as betmove.
According to the American Soccer-Tennis Organization (who knew there was such a thing?), the key to soccer-tennis is to have "touch," or the ability to handle the ball by allowing it to make contact with different parts of your body.  Clearly, excellent hand-eye coordination is a must; once a team receives the ball from the other side, the ball can only touch the ground two times before it must be directly returned to the opposing team. To add to the difficulty, the ball can never fall to the ground twice in a row without being touched by a player.
"If you can't juggle a soccer ball really, really well, I'm thinking you shouldn't even try this sport," says Amy Neben, a sophomore in the College of Communication at Boston University.
The Boston University Intramural Soccer-Tennis Tournament will be held on Sunday, November 14 in the Track and Tennis Center beginning at 2:00pm. Even if you don't have the guts to give soccer-tennis, a try this event is still a can't-miss, if for nothing else but to just have a good laugh.
For more information on soccer-tennis, visit www.soccertennis.org.