Basically, candy is awesome, and since Easter is the holiday most associated with candy (besides Halloween, of course), we get to talk about it! Because I also pretend to promote nutrition here on Quad Food, I have listed caloric information as well. Rest assured, I'll probably eat all this stuff regardless of how bad it is for me. The order of this list is based on my preference, starting from least favorite.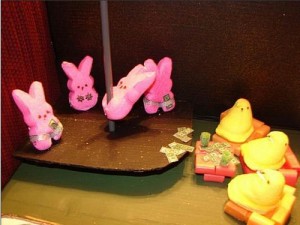 5. Peeps and other Marshmallow confections: Let me preface this by saying, I am not a big fan of Peeps. They don't taste like much except sweet to me. However, I love the cute shapes and colors, and I really think they are a ubiquitous Easter basket candy. According to the package, a serving of five Peeps has 140 calories, 0 grams of fat, and 34 grams of sugar. A recent incarnation of Peeps is a Chocolate Covered Peep, which sounds pretty good. Like a chocolate-covered marshmallow. Mmm.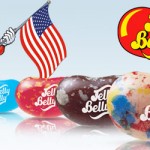 4. Jelly Beans: I love Jelly Beans. the only reason they do not feature higher on this list is because they are awesome all year round. Jelly Belly brand Jelly Beans are Kosher, so they can be safely enjoyed during Passover. Over Spring Break, I visited the Jelly Belly factory in California. It was pretty exciting– I learned fun facts like a jelly bean has 5 calories and no fat. 32 jelly beans have 140 calories, 0 grams of fat, and 32 grams of sugar. Practically a diet food, you guys.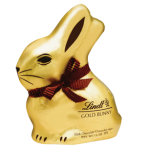 3.Chocolate Bunnies: They're just cute. Nothing says Easter like a chocolate bunny. This 50 gram one from Lindt has 272 calories, 16.5 grams of fat and 25 grams of sugar. That kind of surprised me, but hey, when else can you guiltlessly bite the ears off of a defenseless caricature of a rabbit? Only Easter, that's when.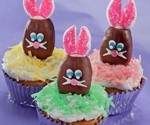 2.Reese's Eggs: Basically Reese's Cup on steroids. What could be wrong with that? This is the Easter candy I loved the most as a kid, and I still love it, although nowadays I have to drink several glasses of water to counteract the sugar. This is a picture from the Hershey website, of a suggested recipe for the peanut butter eggs (those things on top of the cupcake). One Reese's egg has 120 calories, 11 grams of fat and 16 grams of sugar. Whew, they crammed a lot of fat in a small egg. Again I say, once a year! Miss the T on purpose and force yourself to run to catch it. And when your tiny human legs are no match for a machine, walk to your destination instead.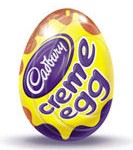 1. Cadbury Eggs: In Britain, Cadbury Eggs are more widely available all year round, due to Cadbury being an English company (now owned by Hershey's). When I was abroad in London, my roommate and I would eat a Cadbury Egg at the end of a busy week like normal people might have a beer. For those of you who have not enjoyed the experience that is a Cadbury Creme egg, it is a hollow chocolate egg filled with white "creme" (fondant), usually with a dot of yellow to simulate the egg-ness. One egg has 170 calories, 6 grams of fat and 25 grams of sugar. Actually…not as bad as I thought. About the same as a regular candy bar. Who am I kidding, I'd eat it regardless of the nutrition.
So that concludes this tasty list. What are your favorites?