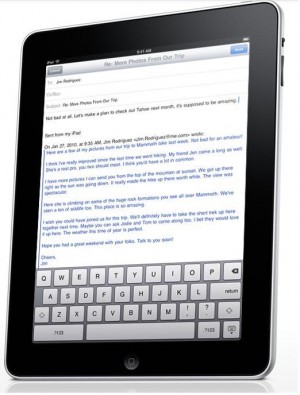 Apple defied all expectations today by announcing a ten-inch iPhone rather than their expected Tablet computer, resulting in a massive embarrassment for news outlets, stock holders, and trending Twitter topics.
The upgraded 3G touch screen will feature enhanced versions of all aspects of the iPhone, and include an "iBooks" app and its own version of iWork.
One day we'll get there, everybody.