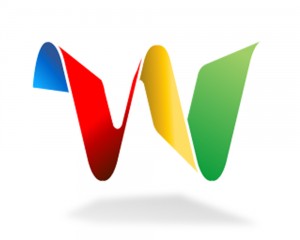 Like G-mail, Google Maps, Google Books, Google News, Google Earth, Google Chrome, and www.google.com, Google has just come out with something incredibly useful and very innovative that's free, sending a big message to all other corporations out there that charge for those very things (Garmin learned the hard way). Google Wave, recently released into closed beta testing (similar to what G-mail did before opening to a public), hopes to revolutionize the way we communicate today by combining every tool of online social communication we use. And it has turned heads. The New York Times, Time Magazine, Newsweek, and every single tech blog on the net has mentioned it at least once, most likely ten times. The phrase 'Google Wave' has consistently remained a top phrase on Twitter since September. And the critical praise for it so far has been enormous.
The biggest flaw that needs fixing right now is the lack of an easy-to-understand explanation of what Google Wave is. It's difficult to grasp, unless you watch their numerous tutorial videos and read their "Abouts" because the idea seems so wacky. In short, Google Wave is instant messaging, e-mail, and social networking all rolled up into one. It is a real-time communication tool that allows friends to share essentially anything they want with each other in a free-flowing message (a Wave) that is continuously added to by users.
In an e-mail messaging system, an e-mail is started by hitting the "New" button and entering the address. Similarly, Google Wave begins by hitting "New Wave" and choosing someone from your Contacts list. But that's where the similarities end. One you start typing, there's no need to hit Send. Google Wave updates in real-time as you type. You can post images, attach files, link to tweets, insert a map, and more. And at the top of the Wave, you can choose to add as many people as you want into the conversation; then they can all start contributing to the wave as well. All of it unfolds before the eyes of whoever is watching. If no one is there to receive your wave, they find it waiting in their inbox when they arrive. If this still doesn't make sense, watch the outstanding video below.
Right now, since it is in closed beta, the number of things you can do with it are relatively limited (relatively; they still have a hell of a lot you can do). Picture this in two years: live video conferencing between a group of eight, while directly next to it people can hold more private conversations at the same time. Whenever some needs a document, or a link, or a photo it can simply be uploaded to Google Wave and viewed(/downloaded) by all others. People can drop in and out of the conversation if need-be and catch up on the info they missed by scrolling through the wave later. You can't do this with anything else right now. Without Wave, such an activity would require you to juggle three different applications at once: your e-mail (to upload files), iChat/Skype, and the internet (to view the many links posted; RSS feeds, YouTube vids, and tweets can be embedded directly into the Wave).
Or imagine a group assignment which requires you to throw a presentation together. Four students can meet on Wave and not only have an IM discussion about what to do, but search and post suggestions at the same time. The entire presentation can be constructed within Google Wave, saved for later, and then easily accessed and placed into a power point.
These scenarios are what Google envisions, which is why they are heavily encouraging third parties to develop their own applications for Google Wave. If Wave goes fully public soon (predicted release date is mid-2010), within six months who knows how many applications will be ready.
Due to my short (i.e. two) list of friends on Google Wave, I haven't been able to use it for any real purpose yet. It's facing the same issue social networking tools such as Facebook and Twitter felt when they first launched: the need to build up a user base. Google is consistently allowing members to invite others, with the hopes that word will spread and people will join out of plain curiosity. Look at Gmail – they took the same approach with a closed beta and it now has over 140 million users. I imagine that in a very short time, reports of using Google Wave for business purposes will rise at a rapid rate. It won't replace e-mail – e-mail is far too integrated into our life to be shoved aside. But it stands a chance as quickly becoming another social networking platform that we visit daily, along with Facebook and Twitter. Expect to hear more from Google soon as we near closer and closer to the expected release date.
And for all BU students interested in learning about Google Wave, the Quad has started a Google group focused on growing the BU Wave community. The link can be found here. We hope this will be way BU Wave students can network to each other, and hopefully start our own small community. Don't skimp out on the usefulness of Google Wave because it looks intimidating or because it's a new thing to learn; if you have the opportunity to jump on board, do it!
I have 25 Google Wave invites. If you want one, post your e-mail address in the comments and tell me why I'm so great.