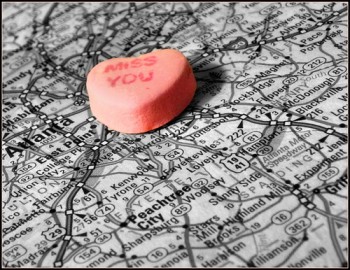 The death of a relationship can come in many forms, whether it be cheating, lying, betrayal, or falling out of love. But these reasons are often the symptom of a catalyst, a catalyst called distance.
In the college scene, long-distance relationships are not uncommon, especially during freshman year and the popular going-abroad junior year. And while being in a relationship – no matter the distance – can be rewarding, comforting and fulfilling, the college years test these intimate bonds like no other years in the American cultural life. Is it really worth giving up the party scene, the chance to meet new people, and reigning in your self-discipline to upkeep a long-distance relationship?
When I arrived at Boston University, I had been in a long-term relationship with my high school boyfriend for over a year. Even though we had a semi-long distance relationship before I came to Boston – we lived an hour apart while in Connecticut, or five hours apart when he went to school in Pennsylvania – we somehow managed to keep our bond strong. But coming from a boring suburban town and tasting a bit of what a thriving metropolis had to offer, we broke up by October.
One of my good friends, whom I met through freshman orientation the previous June, had a similar situation. Even though he came to BU as a man taken off the market by his high school girlfriend, the 3,000-mile difference from Boston to California put a cog in their relationship.
"It was a tough time for me switching to a long-distance relationship for the first semester," Patrick Wemmer (COM '11) said. "There were times when I was completely committed but other weeks where I felt I was already single. Over Thanksgiving break, I figured if I was doubting the relationship that much I needed to break it off and explore the college dating scene."
Another long-distance problem in college lies in going abroad. When students finally get to junior year, the most popular year to go abroad, they have already been settled into their school for two years, with a close group of friends and most likely a significant other. But if you dream of living in another country for three months, you can bet it'll have a strain on your relationship.
COM junior Kristen Berg, who is going to study abroad in Beirut next semester, said although leaving a guy behind would not have made an impact on her decision to go, being in a long-distance relationship could affect the foreign experience.
"I would maybe hold back a little bit, and not go out with friends or party as much as usual," she said. "Right now, I'm going for the experience: meeting new people, exploring the culture, and just having fun."
Even while she's abroad, Berg says she isn't planning on pursuing or getting attached to anyone – she just wants to experience a new culture and practice her Arabic.
However, if you do find yourself in a long-distance relationship, here are a few tips that might help make the relationship last.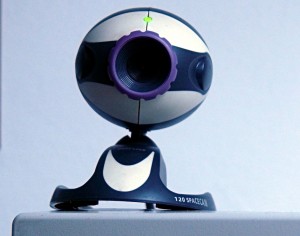 –       Communicate regularly. Although this might seem like a "Well, duhhh" rule, communicating openly and frequently will help fend off loneliness and doubts of fidelity. "You need to put more effort into communicating long-distance than when you spend time together," Wemmer said. "You have to communicate better than before."
–       Establish trust. Since you won't be around to personally see and hear how your significant other is acting, establishing trust is an important key to not getting jealous over her ripped guy friends or his smokin' hot lab partner.
–       Agree on common goals. Having the same common goals going into the relationship is important – for example, talk about what you think will end it or what will make it stay together. Understand that your relationship is changing dramatically, and make sure you're on the same level as your partner. Understand what you're both trying to achieve, know what the other person wants, and then meet the goals. "If you feel like you can't do that, you might have to cut it off," Wemmer said.
–       Interact, interact, interact. Although seeing each other as much as possible is desirable, plane and train tickets are expensive, and who has time to travel with college-level course load and extra-curricular responsibilities? If you're still missing your boyfriend or girlfriend even after talking on the phone for hours each night, investing in a webcam – seeing your loved one face-to-face, even if on a 15-inch laptop screen, could help.
–       Be patient. If your boyfriend or girlfriend is going abroad where the time zones are different, agree on specific times and days that you two can chat on Skype. Although having your loved one in another country might make you feel uneasy, just remember that it's a temporary situation: once the semester ends, your significant other will be back in your arms.