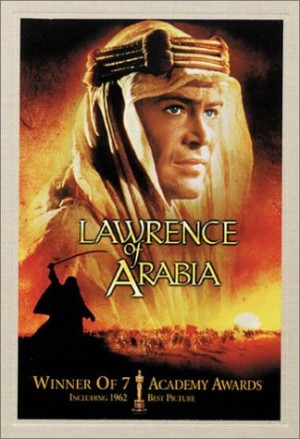 I am a person who endlessly makes lists. It's a weird control-freak habit of mine. However, when I found myself bored without anything good on TV to watch except Jerry Springer (and if you've seen one pregnant teen throw a chair at her mother, you've seen them all), and without any new episodes of my favorite shows up on Hulu, I decided it was time to tackle the biggest list of all: The American Film Institute's 100 Best Films (the 1998 list – I will be watching the movies they added to the 2007 list after I get through this one).
Needless to say, it's a long, long process. It has taken me about 3 weeks – although partially Netflix's fault and partially Lawrence of Arabia's desert & camel-filled fault – to get through the top 10. I've finally watched the movies AFI thinks are the very best of the best. So what is there to say about the films that have it all?
Well, aside from the fact that I found them all very good in their own way, I thought the easiest and most succinct way to do this would be to do a fake awards show and talk about my favorites – performances, picture, and cinematography. For fun we'll name them after me. Lets call them the Dee-Cademy Awards. The true  list is: 1) Citizen Kane, 2) Casablanca, 3) The Godfather, 4) Gone With The Wind 5) The Wizard of Oz, 6) Lawrence of Arabia, 7) The Graduate, 8 ) On The Waterfront, 9) Schindler's List, and 10) Singin' in the Rain.
As a side note:  if any film were to be #1, Citizen Kane is easily a cinematic masterpiece. Just overall, it's a flawless film. Despite not having a single character to relate to, Orson Welles' film is still as enchanting as ever. It's clearly and obviously above the rest, so, bravo.
Now lets get to the awards.
Best Cinematography: Schindler's List — Leave it to the most current of all the films in the top 10 to have the best look. Spielberg's black & white historical drama brings just that – a dramatic look to the screen. Runner Up: Citizen Kane — that purposefully induced graininess gives the film the perfect dark look for such a gloomy story of greed and over-zealousness that is Charles Foster Kane's life.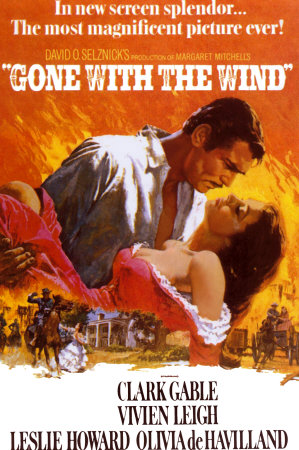 Best Female Performance: Vivien Leigh as Scarlett O'Hara, Gone With TheWind— Maybe it's because Leigh had a good deal of drama in her personal life, but she played the controlling, determined if not somewhat self-involved, Scarlett O'Hara perfectly. Such a powerful performance. She wins us over by the end, leaving us hoping that she does in fact find a way to get Rhett back.                                                                           Runner Up: Ingrid Bergman as Isla Lund, Casablanca – An unforgettable performance in an unforgettable movie, the beautiful Swede makes us believe she is actually in love with the less-attractive Humphrey Bogart. Now that's talent.
Best Film: Gone With The Wind— Maybe its because I'm a girl and a bit of a hopeless romantic. Maybe its because I'm stubborn and sympathize a bit with Scarlett. And maybe its because our school mascot is named after the male lead, but  this film has it all. I'm not a fan of chick-flicks but I think this film is the ultimate, one that every woman should watch and every guy should give a try. The acting is superb and although it is a long film, I found myself completely invested, not wanting to turn it off for a single second. It's a heartbreaking movie of love, loss and, most of all, the will to go on.                                                                 Runner Up: Singin' in the Rain–Maybe its because I'm a sucker for musicals, but I think Singin' In The Rain is a way underrated film. The musical of all musicals, this film changed Hollywood and its catchy title song is still known by kids of all generations.
And last but not least: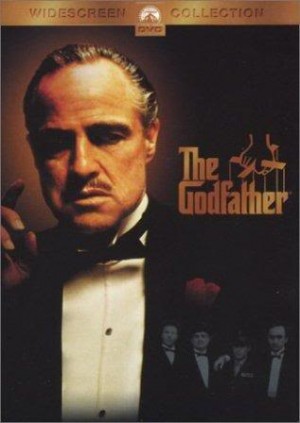 Best Male Performance : Marlon Brando for his role as Don Corleone– I have to say, getting a dentist to make a mouthpiece for him just to get the right look for his jaw is dedication. Also, as a non-Italian, Brando still played the king of the mafia with perfection. For a movie that, to me, was a little lacking on the plot side of things, the acting performance of Brando (and of course Pacino, Caan and the rest of the supporting cast) really made this one a gem. And let me just say, that although Marlon Brando may not be the best looking guy in The Godfather (#3), check him out in #8 – On The Waterfront. Brad Pitt's got nothing on him. Runner Up: Marlon Brando as Terry Malloy, On The Waterfront. No, its not just because hes ridiculous good-looking. His stunning facial structure aside, Brando is incredibly convincing as former boxing star Malloy, who after watching a few men die as a result of a corrupt union-leader, decides to take on the powerful boss himself. And he looks good while doing it.
Now I'm off to tackle the next 10 films on the list. If I'm lucky they'll be as diverse (and ridiculous) as the first were. And more Marlon Brando-filled.