Musicians of today who decide to make music their full-time job face the harsh reality that they might not have a disposable income for quite some time, especially if they've paid tuition at college and they're in debt to begin with. Technology has vastly increased music distribution and the chance to get heard, but it has decreased the musician's profit.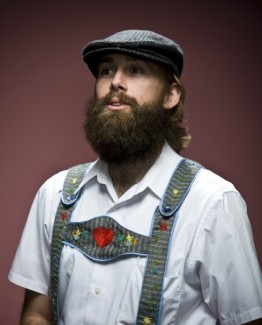 Drew Danburry, a West Coast acoustic act with raw vocals and honest words, chooses to work with the machine instead of against it. Since 2004, Danburry has released three full-length albums, one EP, and one live compilation. As of October 10, Danburry has posted almost all of his musical discography on his website for free.
He explains in an online message to his Facebook group:
It's that simple. So if you don't have it and would like to hear it. Go grab it! And if you feel like it's worth anything, feel free to throw a paypal donation my way. But really I just have music for free and feel like sharing it. And there should be more coming pretty soon too!
Perhaps the decision will work in his favor?
Here's the link. Enjoy:
http://drewdanburry.com/freedownloads.html